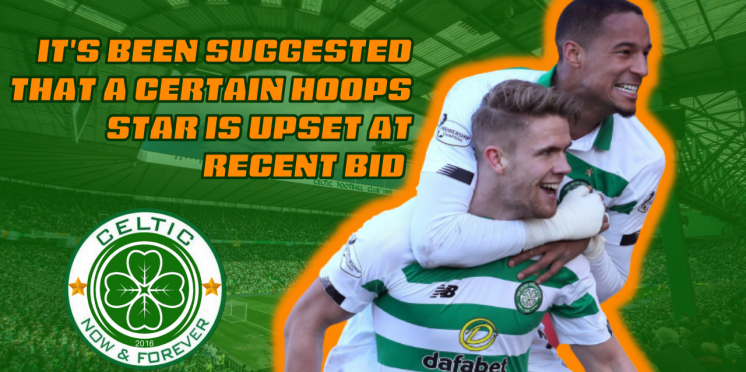 It's Been Suggested That A Certain Hoops Star Is Upset At Recent Bid
It's really no mystery that Kristoffer Ajer wants to leave the club before the transfer season closes, but things have been rather peaceful up until now.
Nevertheless, we've heard rumours of possible disagreement between Ajer and the club about how the matter is presently being handled in recent days.
Kris had intended to depart before the tenth consecutive season, but was persuaded to stay and give the Hoops one more season, with the prospect of a transfer away this summer if a club reached Celtic's value.
That's where things start to get murky; Celtic has the player under contract, so they can ask for anything they want, but what makes a decent offer?
According to SunSport, Brentford submitted a £12 million bid for Ajer, with a further £3 million in additions if he meets specific requirements throughout his time at the club. The club turned it down, and Celtic remain adamant about their demands.
When it comes to his countrymen, Christian Wolf of The Cynic is a reliable source, describing Ajer as extremely angry with Celtic's handling of the matter.
It isn't in Celtic's greatest advantage to maintain a disgruntled player, and it's certainly not a good idea to enrage a player to the point where he'll stay and finish his contract before departing for free.
This must come to an end; Dom McKay and the board must do what is right for the team and the individual, and figure out how to make this move happen via negotiation.
---