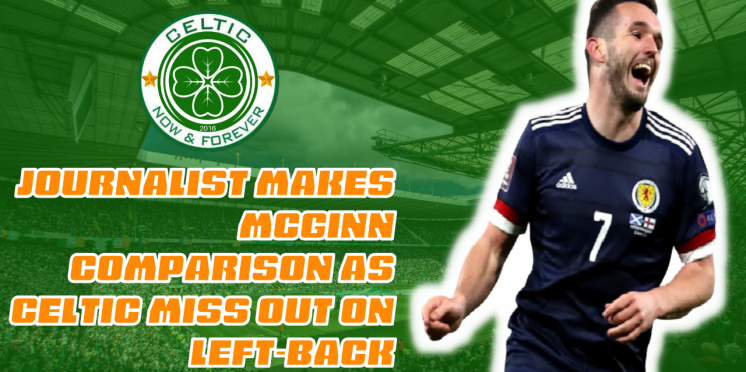 Journalist Makes McGinn Comparison As Celtic Miss Out On Left-Back
Mark Guidi, a journalist, has summed up the latest disaster as Celtic continue to stumble from one transfer tale to the next like a bar crawler.
Guidi was discussing about Celtic's apparent interest in Aaron Hickey on The Go Radio Football Show, and he poked fun at the bruising caused by the John McGinn-sized shoe when the ex Hibs star booted Celtic into touch 2 years ago.
"There was interest from Serie A from other clubs, so I think the reports I'm reading in Italy are that you're talking at least double that (£3.4m) for Bologna to consider that.

"But again, when you consider that Celtic, a year ago could have had him for about maybe a million and a half, and he's a left back but he's actually, he's naturally right sided.

"He's actually better on his right foot. For me last season that was a no brainer for Celtic.

"And then you look what happened, they had to go and get a guy like Laxalt that they paid an absolute fortune for.

"So again the Aaron Hickey one, that's the John McGinn scenario all over again."
Is the analogy to the John McGinn transfer fiasco accurate? Most likely not. It does, however, contain comparable tones.
So far, this transfer window has been nothing but a flop. This season, as I mentioned to a buddy the other night, is a continuation of last season's circus. The performance is the same, but the ringleader is changed.
---