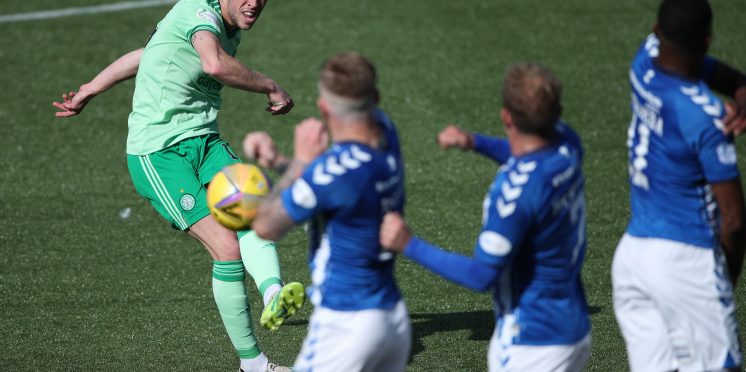 Kilmarnock Boss Expects Tough Game Against High Spirited Celtic
Celtic are set to face Kilmarnock on Sunday and their manager Alex Dyer has confessed that he's expecting to feel the wrath of the Scottish Champions.
It's a must-win match, we understand that this phrase has been said many times this season but this time it's different as the squad are on a high and full of confidence from their win over Lille in Celtic's last match of the Europa League this season.
The club are out of course but that performance and win could be vital in the turning point of this crucial and strange season.
Kilmarnock are themselves having a bad season, Dyer's men have lost three of their last four games this season.
The former player turned gaffer has claimed that Celtic are just going through a rough patch as their past 9 years of pure success have to be taken into consideration.
Alex Dyer speaks with the media and pays some respect to the current Scottish Champions.
"We always think we can go to places and get something, that's just our mindset"

"But we would be foolish if we are thinking we are going to go there like the two other teams and pick up a result and it's going to be easy. I don't think so.

"They are going through a little bit of a dodgy time, they are maybe a little bit low in confidence, but they have just had a good win and we know it's going to be a tough game."

"I have had the privilege to work with some of those players in the national set-up and I know what their characters are about.

"We know we have to be at our best to go there and get anything. That's what we want to do.

"Since I have been up here, Celtic have dominated. This is the first bad patch I think they have had, so-called bad patch. It's just a little blip.

"Anyone who goes there thinking they are playing a weakened Celtic side is very foolish."
FOLLOW US ON TWITTER
Follow @celtic_now
---