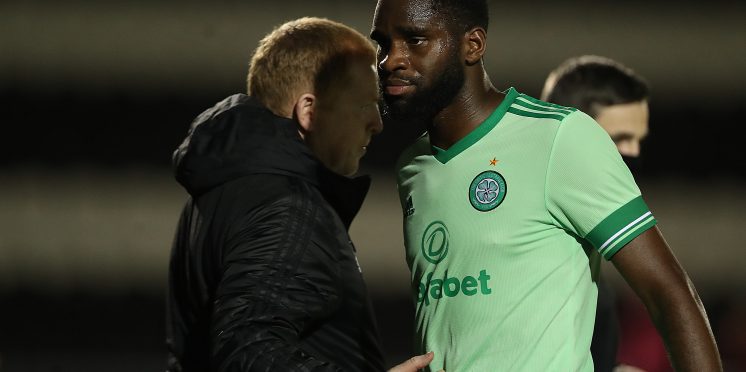 Klan Failure Confirms Rodgers Seeks Vardy Back-Up
Leicester City seem to be still interested in signing Odsonne Edouard from Celtic as confirmed by Andy King, the former Klan player has stated that the Frenchman would provide cover for James Vardy.
Another daily dose of Klan media trying to link and unsettle Odsonne Edouard ever further now that the Celtic star returns to the first team.
It bewilders me why a Leicester cast out who only managed to play two games for the Klan while on a very short loan in Glasgow, think's he knows what's going on in the background of a club and their transfer plans.
It's widely known that Edouard is a target of Brendan Rodgers and many many more clubs, we don't need a clown like King to give his two cents.
Celtic fans understand that Edouard might not be here beyond this season and this is why it's vital the Frenchman helps bring home that tenth trophy before his departure.
King states:
"They've been heavily linked with Edouard from Celtic, obviously a player who Brendan knows," King said. "That's one they might look to do. The issue they're going to have is if Jamie Vardy is fit, he plays. It is similar with Tottenham and Harry Kane."
If Edouard leaves at the end of this season it won't to a club like Leicester and he won't be playing second fiddle to no-one.
---