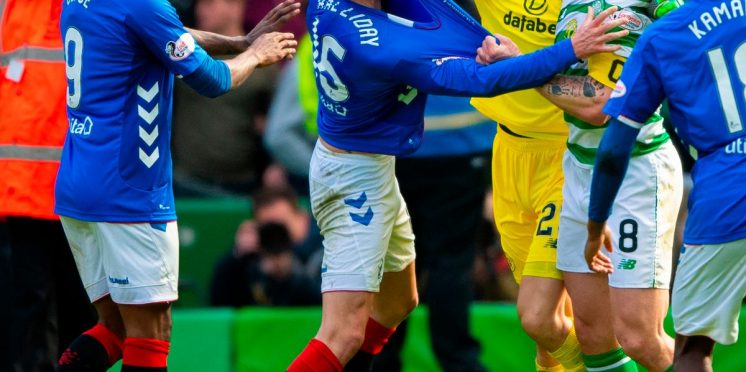 Klan Member Halliday Deems Only 3 Celtic Stars Worthy
Andy Halliday has given the Celtic faithful another good laugh as the former Sevco loser has put together his combined Glasgow Derby starting eleven.
The player branded the worst in the Azerbaijani league has concluded that only three Celtic players are good enough to make his combined squad, regardless that most of the Hoops stars are going for their tenth league title in a row this season.
If we go by this squad choice then Celtic must be in for a tough season ahead if only three of our players are branded good enough.
Now obviously we know that the self confessed Klan member is merely trying to get a rise out of us Celts and sticking in with his own people, as the player never managed to win them any physical trophies.
His appearance was on GoRadio and Halliday was given the task of choosing players that were worthy of making the combined squad.
We hope the full Celtic squad see this and use it on the first derby day of this season as fuel to push on for a big win.
---