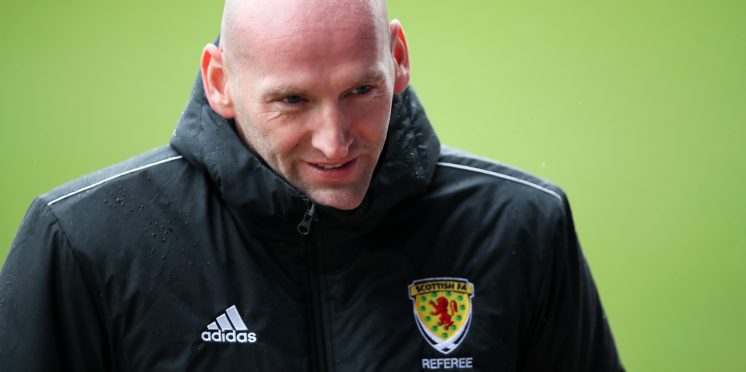 Klan Member Madden Warming Up Card Action For Derby
Bobby Madden will be in charge of Celtic's match against Rangers this Saturday and our current number one goalie must learn from Motherwell keeper Trevor Carson.
Conor Hazard has been a saving grace for Neil Lennon and Celtic this season as we have been conceding goals from all angles over the past few months.
Celtic had signed Vasilis Barkas from AEK Athens this year in a bid to replace Fraser Forster from last year and the £5 million keeper hasn't managed to live up to his price tag just yet.
Young Hazard stepped in and Lennon's squad have managed to keep a few clean sheets so far and will look very likely to start in goals-against Gerrard's high flying Rangers this weekend.
We also still need to face Dundee United on Wednesday and three points will be mandatory.
Motherwell's Trevor Carson was booked for time-wasting by Madden when they faced off against Dundee United and the match wasn't even in the second half, Madden will be out to help his Klan members anyway he can on Saturday so Conor Hazard must be well prepared.
The Motherwell star was stunned to get a booking so early on in the match.
I couldn't believe it. I said to Bobby Madden, 'Did you not get the Christmas present you asked for yesterday?'. I've time-wasted in the past. All keepers do it but not for one second in my head was I trying to time-waste there.

I tried to play it out a couple of times, the short ball wasn't on. Then one of the strikers was standing on me, which makes it a bit awkward. Before I knew it, as I was about to release the ball, Bobby blew the whistle and was in my face.

I said to him, 'Bobby, there's 20 minutes gone?'. I couldn't get my head around it. I was just happy they didn't score from it because it would have been my fault. Yes, maybe Bobby had a bad Christmas!

I've never been penalised for that before. I've had a warning for it, a ref telling you not to take the p*** in the 85th minute but I didn't even get the warning from Bobby, he just said, 'That's 35 seconds you had the ball in your hands for'.

One of the boys counted it at half-time and, to be fair, it was 18 seconds, which is breaking the rules. But if Bobby's going to pull up a keeper every time they hold the ball for 18 seconds, there are going to be a lot of indirect free-kicks this season.
---