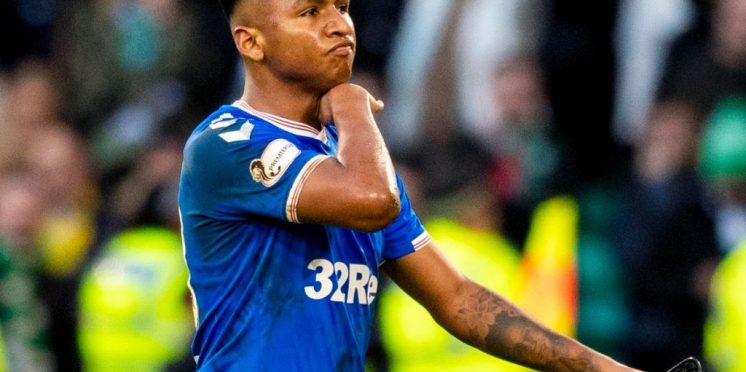 Klan Start To Get Desperate Over Morelos
The Daily Rangers try their best attempts at using Porto as the next club who will pay big bucks for the services of Sevco star Morelos.
We have sat back for two and half years and watched Sevco pretty much tell lies in desperation as Dave King and his staff attempt to manipulate the media in Scotland to promote their top asset and flog him.
There still has never been an official bid from any club that are willing to pay Rangers silly money for their failure of a player.
The chunky Colombian looks about a stone and a half overweight and has made it known he does not want to play in Scotland anymore, but Rangers refuse to let him leave unless its a huge fee.
Lille have been extensively linked with Morelos but other than a highly suspicious appearance from their President with Jim White on TalkSPORT there has been nothing of substance to suggest a move for the former HJK Helsinki starlet.
The Sevco board have splashed nearly £9 million on strikers Cedric Itten and Kemar Roofe in the hope a bid for Freddo would arrive, now the club are in more financial turmoil as they can't seem to flog Morelos.
The media said:
Porto could be ready to make their move to take Morelos to Portugal after agreeing a deal to sign young striker Fabio Silva to Wolves for £40m.
While much of that money will be going directly into the pockets of Silva's agent, it does free up a spot in the front line that they could look to fill with Morelos.
Morelos scored in both games against the Portuguese giants last season in the Europa League as Rangers won 2-0 at Ibrox and drew 1-1 at the Estadio do Dragao.
Porto were impressed with him and reports in Portugal suggested they could make a move soon.
---