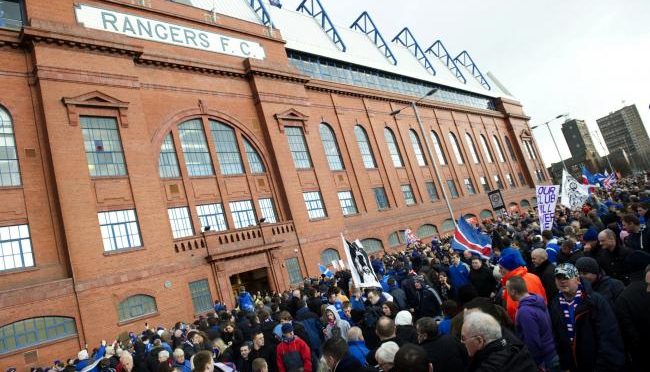 Klan's Main Cheerleading Group Ready To Take Arms At Hierarchy
There could be a Sevconian eruption very soon as Club 1872 were left out of a vital meeting with Castore and the fan group want answers.
These Orcs were the ones who supported the takeover of Dave King as far back as 2015 and they have even raised funds for the club whenever needed.
The group purchased half of Sports Direct's stake in the club at 27p per share and thought this move would see them included in major decisions regarding their horrific club, oh how they were wrong.
Despite all they have done for King's reign, the group were denied a place on the board.
After the big build up to the new kit deal with Castore Sport it has all turned sour with sub standard products matched by non-existent customer service.
They have released a statement after they were not invited to a Castore event and also snubbed from Q &A's.
At lunchtime today they stated:
As we said in our update on 24th August, Club 1872 submitted detailed questions to both Castore and Rangers over two weeks ago on the ongoing issues encountered by supporters who have ordered merchandise in recent months.

Our questions focused on the well publicised concerns around the quality of some items, pre-order delivery delays and cancellations, the returns policy and the difference between the Rangers and Castore websites in that regard. We also asked for clarification on the decision to move forward the opening of the Rangers Store by several weeks, despite it appearing that stock levels were not sufficient to complete all pre-orders at that time.

As things stand, neither Rangers nor Castore have answered our questions.

We note that Rangers and Castore are holding an event on Wednesday night for a small group of fans selected by the club. Club 1872 have not been invited to the meeting. While this may provide some answers for a very limited number of supporters affected by these issues, we do not believe it is the correct forum to be addressing those issues, nor is it an effective or equitable way to communicate with supporters. Every supporter who has been affected by these issues deserves a clear explanation of what has gone wrong as well as reassurance for the future.

We reiterate our strong belief that Rangers supporters – including all at Club 1872 – want to support both Castore and Rangers throughout the duration of this long-term retail partnership. To that end, we continue to press both Rangers and Castore for appropriate responses to the questions we have asked on behalf of the support.
---