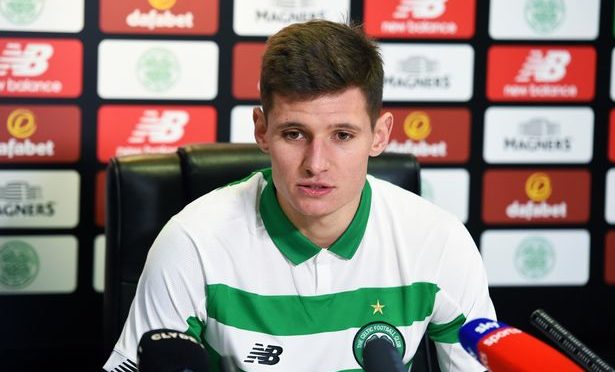 Klimala Wants To Forge Celtic Partnership
Celtic's newest recruit Patryk Klimala wants to start a goal scoring partnership with Celtic's top striker Odsonne Edouard as the Polish hitman wants to be seen as help and not rival.
Klimala knows that fans will see him as aiming to compete for Edouard's place as the Hoops sole striker, but Klimala has other ideas.
The Polish striker had his first interview with the Scottish press and he had a few interesting things to say.
"I'm prepared for a fight to play, but I don't see Odsonne Edouard in any shape of form as my enemy.
"Obviously I'm going to fight to get into the team. If I play alongside him, I'll support him. If I'm going to be on the bench, I'll still do my best for the team when I get the chance.
"Whatever is best for the team, I will adjust."
Many Celtic fans have been hoping that Neil Lennon tries playing 2 strikers together and have that extra bit of firepower going into matches as sometimes playing with only Edouard himself doesn't quite work.
When Brendan Rodgers tried it with Dembele and Edouard in pre-season just before the Frenchman was sold to Lyon, Celtic looked lethal going forward.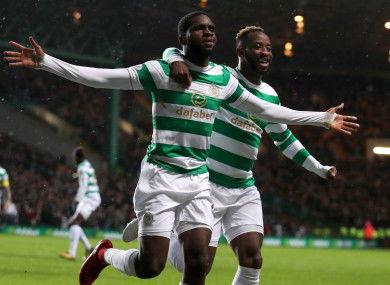 Hopefully Klimala and Edouard could forge a partnership that would end any thought of competition from Rangers and fire Celtic to nine in a row.
---