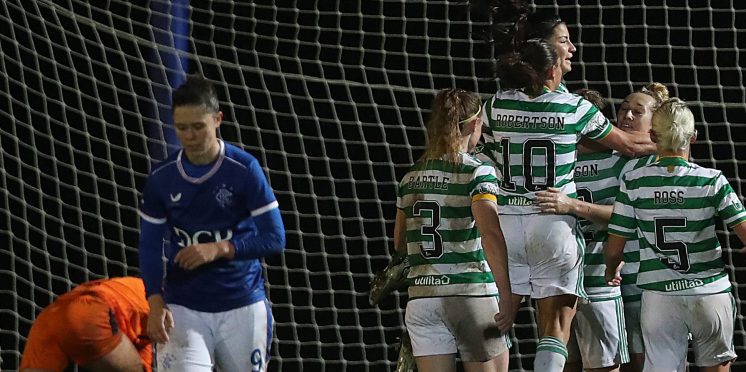 Last Minute Penalty Secures Derby Win
Many Rangers fans will be crying this morning, "this isn't how it's supposed to work!"
However the Celtic Women's team won't care about that, they'll be delighted to secure a derby win, in the most painful of circumstances for opposition fans.
In a hard-fought and fairly even contest, it eventually came down to a 94th-minute penalty, to give Celtic a 1-0 victory over Rangers. It was a far cry from how these things usually go in the men's game.
With the game being broadcast live on Rangers TV, one can only wonder if there were cries of "What's the ref doing Tom?" as the official pointed to the spot in the games closing moments.
Celtic's spot-kick hero Summer Green spoke of her delight at snatching the late win when she spoke to the official Celtic Women's site. She said: "Everyone is stoked. It is a crazy result, both teams fought to the end. I am super happy that we have came out with the win."
Here's hoping that those battling qualities and "never say die" spirit can be carried forward by the men's squad into what promises to be a very tough game with Hibs on Saturday afternoon.
If only penalty kicks against Rangers were given so often in the men's game…
In the meantime, it's always nice to bask in the glow of a Glasgow Derby win!
---