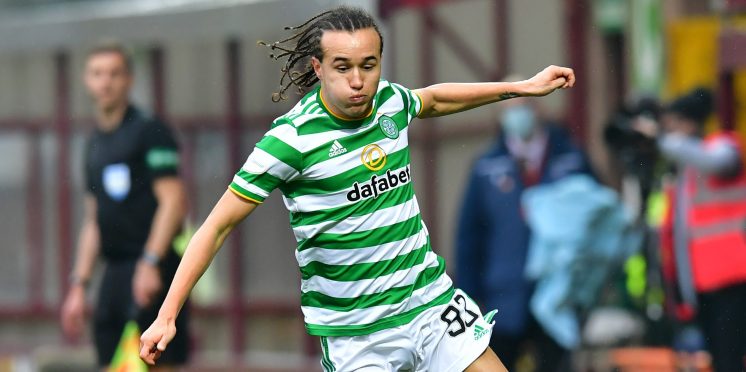 Laxalt for Ajer: A Worthy Swap
In a season with few bright spots so far, one of them is undoubtedly the discovery of Diego Laxalt.
The Uruguayan left back has been a stand-out in his displays up to now, and even from the earliest moments of his Celtic career, fans have enthusiastically embraced the idea of a permanent deal.
However, the notion of a £9 million price tag, which would equal Celtic's current signing record, appeared to pour cold water on those hopes.
Even at that price, a player of Laxalt's obvious ability and still only 27 years old, would be a bargain. It also represents quite a climb down from the £12.5 million AC Milan originally paid for him.
With the Celtic board's notorious resistance when it comes to spending big money, another option may be on the cards.
According to reports in the media today, there's the possibility of a swap deal for Kristopher Ajer.
Now, Ajer is a player of undoubted ability, and young enough that he could improve still further. However, I personally think his playstyle isn't necessarily a good fit for Scottish football. He has never struck me as a natural centre back, and I've always thought he would be more comfortable in a defensive midfield role.
However, one thing Celtic aren't short of right now is midfield anchormen. We do, however, have some glaring problems in central defence.
Assuming that the board were willing to splash the cash on a proper and permanent replacement for Ajer, and not another loanee like Shane Duffy, then I would be wholeheartedly in favour of this swap deal.
Milan are known to admire Ajer, and in the slower paced game of Serie A, perhaps he too would feel more comfortable and have the confidence to make the next big step in his career.
The question is though, is Ajer currently worth more than £9 million on the open market. I would say: possibly.
However, as Rangers learned to their recent chagrin with Alfredo Morelos, it doesn't matter how much you rate your own player. Ultimately it falls to market forces beyond your control to decide what an individual's true value is.
Getting in a player like Laxalt in exchange for Ajer, someone many fans would have gladly parted with at the start of this season, seems like a no-brainer to me.
And with a Covid-depressed transfer market deflating prices for at least the next year or two, sourcing a new centre back may not be as expensive as you would think.
---