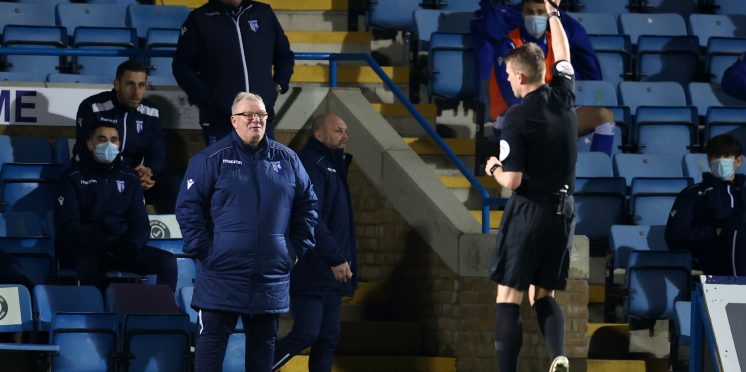 League One Manager Only Has Eyes On Huge Celtic Appointment, Is He Correct?
Steve Evans, the manager of Gillingham and a huge Celtic supporter, claims that if Frank Lampard was appointed as the club's new manager, Celtic will be a huge commercial success.

Evans was questioned about his thoughts on how he feels might take over as Neil Lennon's permanent replacement, and he didn't hold back.
FRANK LAMPARD WOULD BE MY CHOICE." EVANS TOLD SUNSPORT.
"HE'D INSPIRE THE PROPER SIDE OF GLASGOW. CELTIC NEED TO APPOINT THE HIGHEST PROFILE MANAGER.
"LAMPARD WOULD INSPIRE BY THE WAY HIS TEAMS ARE SET UP AND ALSO BY THE WAY HE BELIEVES IN YOUNG PLAYERS WHICH HE DEMONSTRATED AT DERBY AND CHELSEA.
"PLUS HE COULD DO IT BY HIS PRESENCE ALONE
"IF FRANK WAS ANNOUNCED AS CELTIC'S NEW BOSS, AND SUPPORTERS WERE ALLOWED BACK IN THE STADIUM, THERE WOULD BE 60,000 FANS WELCOMING HIM AT GLASGOW AIRPORT."
Evans, in my opinion, exaggerates Frank Lampard's standing in Glasgow. Although he's a household name in the south, he hasn't piqued the interest of Celtic supporters in recent weeks.
There hasn't been much of a push for Lampard to return to the club management since his Chelsea spell.
Evans cites a number of factors, the most important of which are box office and appearance. We need a professional who knows how to coach! It's all well and good to see a popular star in the hot seat, but it means zero if they don't follow through.
Is Lampard a decent enough mentor to bring out the best of Celtic's players? No, in my opinion, and that is why we should search elsewhere.
---