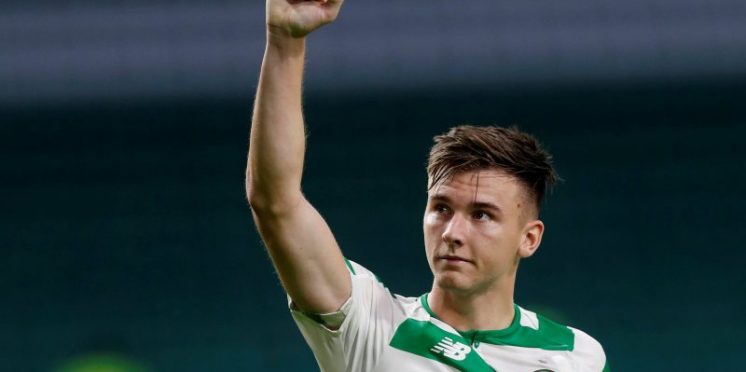 Lennon | 99.9% Of Celtic Fans Welcome KT Back To Paradise
Neil Lennon has branded the fans that gave Kieran Tierney abuse for leaving Celtic to join Arsenal as "not real fans", the former Celtic player's interview on Open Goal told us the truth to what KT went through as the news broke that day.
The left-back said that he fears coming back to Celtic Park when the fans are allowed back in due to backlash from the Arsenal move, Neil Lennon has made it clear that KT will always be welcomed to the club from 99.9% of the Hoops support.
"We don't want him to feel uncomfortable coming back because he is more than welcome here that's for sure." Lennon told CelticTV.
"He is a great player. He has already won a major honour at Arsenal and he went with everyone's best wishes.
"Sometimes you get people on social media pretending to be Celtic fans and it is a platform that leaves you open to abuse or praise, whatever way you want to look at it.
"There is always a little bit of soreness with fans when a top player or top manager leaves a club and goes elsewhere.
"But I think 99.9 per cent of the supporters at Celtic think the world of him.
"Social media is not real. People can be a hero one day and a villain the next day. It is just not the real world."
Tierney has proved that he needed the step up in his career as the Arsenal star battled his way into Arteta's first team and even managed to with the FA Cup last season.
When Celtic do lift 10 in a row, its not even a question if KT should be there, he's been apart of Celtic since a Bhoy and instrumental to the club reaching this moment.
---