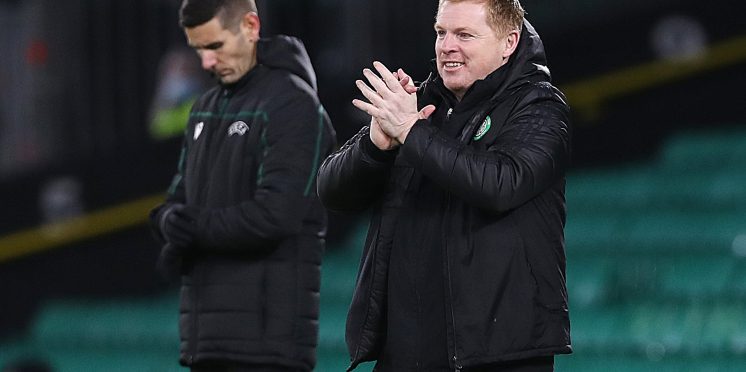 Lennon Accepts Criticism But Needs Help From The Fans
Neil Lennon has been the first to admit that the past run of poor results for Celtic hasn't been good enough, the Hoops manager makes a very honest admission regarding the criticism over the last few weeks.
The Celtic manager has asked our fanbase to take a step back and give the team some support as he and his coaching staff are working very hard to turn this season around.
Lennon also states that realistically his side have only lost one league game this season and there are still around 24 games to be played this season, Neil Lennon is convinced that he can turn the tide in this season and guide the club to 10 in a row.
Speaking to the media, Lennon has is say on the matter.
"DO I HOPE THINGS CALM DOWN? I CAN'T CONTROL THAT. IT'S A TOUGH AUDIENCE IN GLASGOW. IT HAS TO EASE SOME OF IT OFF. I HOPE THERE IS A BIT OF A STEP BACK.

"WE'VE LOST ONE GAME IN THE LEAGUE THIS SEASON. I KNOW THERE'S A BIT OF WORK TO BE DONE TO CATCH UP BUT THERE ARE 24 GAMES LEFT. THAT'S TWO-THIRDS OF THE CAMPAIGN, SO THERE'S SO MUCH FOOTBALL LEFT.

"ALL THIS STUFF DOESN'T HELP THE PLAYERS. IT DOESN'T HELP ME OR MY BACKROOM STAFF. WE'RE ALL WORKING VERY HARD TO GET BACK A LEVEL OF PERFORMANCE AND CONSISTENCY. IT'S DIFFICULT WITH EVERYTHING THAT IS GOING ON.

"IT'S JUST A LITTLE BIT OF PATIENCE THAT'S REQUIRED. I'M ALL RIGHT. SOMETIMES THINGS CAN GET A BIT OVERDRAMATIC. PEOPLE TEND TO BLOW THINGS OUT OF PROPORTION.

"IT'S NOT BEEN AN IDEAL SITUATION, BUT I BELIEVE IN WHAT WE ARE DOING HERE. I BELIEVE IN THE PLAYERS AS WELL. THERE'S A LONG WAY TO GO. I'VE BEEN IN THIS POSITION BEFORE AS A MANAGER AND PREVAILED, SO I HAVE EVIDENCE TO BACK IT UP.

"IT'S ABOUT PASSING THAT EXPERIENCE ON TO THE PLAYERS."
Although we have had a very bad start to this season, the Celtic manager is correct when stating there is still a lot of football to be played and if anyone can turn it around it's Lennon as he's done it before.
---