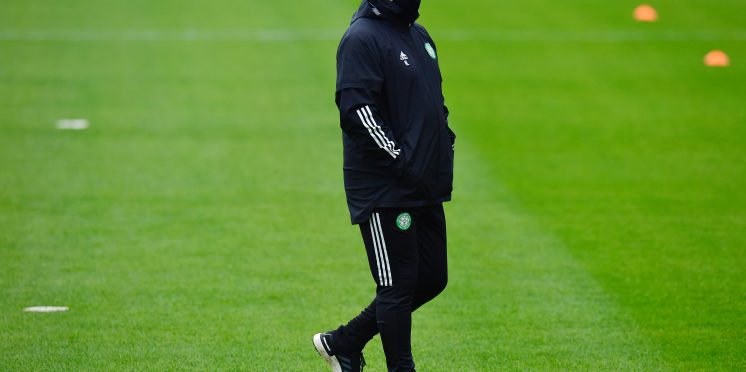 Lennon Concedes That One Crucial Thing Still Impacts The Squad
This year has indeed been a strange one as there have been many negative factors that have impacted football leagues across the globe, Celtic are no different and although some of our performances haven't exactly been tremendous we have still managed to keep a somewhat level of decent form on the go.
The next few weeks will be a real test for Neil Lennon and his Celtic squad as there will be vital fixtures that would need to be played under difficult circumstances.
The Scottish Champions have made it to the Europa League group stages and also been given a fairly difficult set of opponents.
Next weekend will also bring about the first derby game against Sevco, a match that Celtic must win even if we are to be without a few key players such as Forrest, Edouard and Christie.
When you break down Celtic's season so far, it's not as bad on paper compared to some of the dire performances we have seen, we all knew going into this season that it wasn't going to be pretty and that was without a pandemic.
With no fans in the stadiums we can directly see the impact it has on our players, at some stages during play we lack that extra push that was usually given by a 60,000 support cheer or chant.
It also doesn't help that international games are still allowed to go ahead causing a vast amount of problems regarding players having to isolate and leaving clubs without key stars.
Neil Lennon spoke with the media about the direct impact that having no fans has on how the team must prepare and how the manager himself prepares for games.
"We will work with the players as best we can to deal with that and prepping them as best we can for the games.

"They are amazing games to play in so we have to adjust without supporters as best we can.

"I don't know how I would have dealt with it because I thrived on atmosphere. I thrived on the crowd and some players do really thrive on it."

"That is missing at the minute but we are still winning games and winning them well. We have had four clean sheets as well, which has been overlooked. We have tidied up defensively and I can't ask any more for what they are giving me.

"I do think still that the lack of supporters in the stadium doesn't help at times with the intensity of the play. You can see that with other results around Europe – you look at Liverpool and Manchester United, Man City. We have been pretty consistent in our results and we have adapted as well as anybody to it.

"My backroom team have done amazing work with the players and the game preparations so we are in a good place and long may it continue."
---