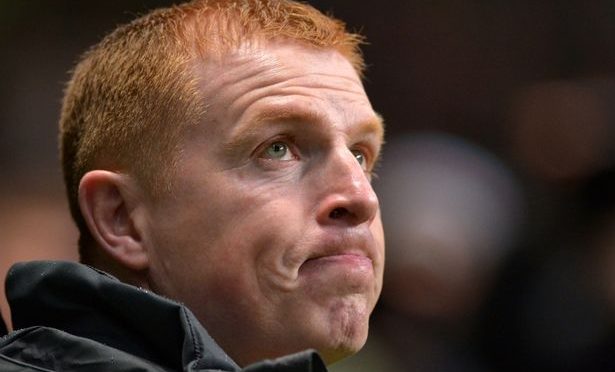 Lennon Confirms Forster Breakdown And Other Targets In Sight
Neil Lennon has confirmed that a deal for Forster was already agreed between Celtic and Southampton and it was the player who has stalled discussions and even worse, the deal could be completely off.
So pretty much the Hoops gaffer is saying that its all down to what Forster wants and this was also confirmed last week by the Southampton manager who also said that Forster wanted a permanent move away.
If you read between the lines it looks as though Celtic had another loan deal agreed which would only see the champions contribute £15,000 per week towards Forster's huge wage packet. something that would suit the Hoops, Lennon would have to find the funds to buy him outright and also pay Forster a big wage, something the Celtic board simply won't do.
"We are looking at other options. There was a deal agreed between both the clubs, it's gone quiet from the player's side of things. We would dearly love him back here but if that's not the case then we'll look elsewhere." Neil Lennon said.
The Celtic gaffer also stated that he has other targets that are on his radar as for now, a deal for Forster looks miles away unless "The Great Wall" agrees to come back for 10 in a row on loan.
🏆 Our #9INAROW winning manager, Neil Lennon speaking to @ScotlandSky at Lennoxtown this morning.

🗣 "We are very excited. It's been great to have the players back, preparations are going well and we've been going through all the protocols." pic.twitter.com/zozNyIt0In

— Celtic Football Club (@CelticFC) July 6, 2020

The Hoops boss also spoke about the release of the fixtures for the new season:
"We are very excited. It's been great to have the players back, preparations are going well and we've been going through all the protocols," he said.
"It's a big season ahead, domestically and in Europe so we are excited. In terms of training and getting ready for the games, nothing's changed really.
"We've got to just take it as the next title. For some players they'll be going for their first, for some they'll be going for their tenth. It's monumental what we are going for but we can't get distracted."
---