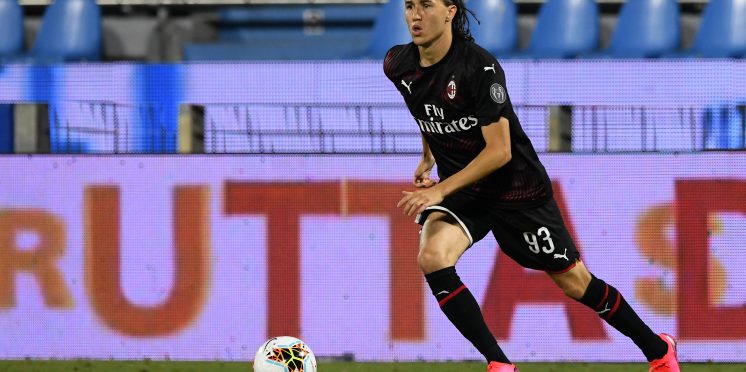 Lennon Gives Encouraging Laxalt Update
Neil Lennon seems to be keeping tight lipped when it comes to whether Diego Laxalt will gain a starting place on Saturday against the Sevconians, but we have a feeling he will.
Tomorrow, is a huge day for any Celtic player as this type of game could be the making or breaking of a regular star never mind a new signing such as Laxalt.
Many fans are urging the Hoops boss to give the Uruguayan his first start for Celtic and throw him in the deep end against Sevco, Greg Taylor needs to know that his place is up for grabs and it could make the Scotland international a better player in the long run.
Neil Lennon has been bombarded all week by the press on who's going to play and when asked about Diego Laxalt, Lennon responded with a cheeky smile on his face.
"I'm not going to tell you that Ronnie. You know better than that Ronnie."
And when asked his he was fit enough to play, the gaffer said: "If required, yes."
Lennon will keep us all guessing on his team selection right up until he's required to, I reckon that Laxalt will get a chance to show why he's an AC Milan player, his ability would give Sevco's regulars a shock to the brain.
---