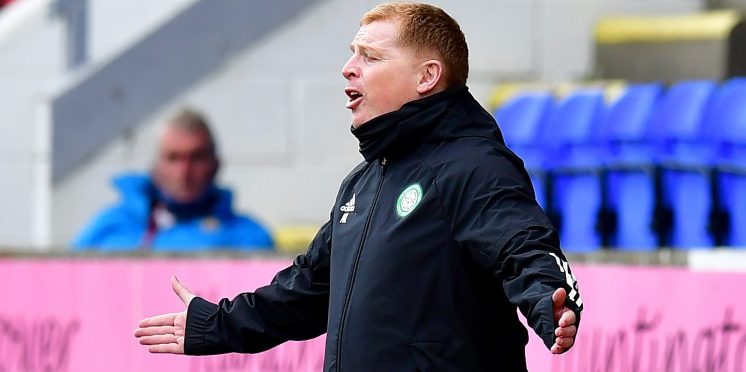 Lennon Must Stay: Here's Why
I said in my previous post that I still believe in Neil Lennon, and his ability to get Celtic to ten in a row.
Despite failing to beat Aberdeen, that feeling hasn't changed.
Watching Celtic is especially frustrating at the moment. Our two goals from open play yesterday were two of the finest you will see all season, but then again the three goals we conceded showed some utterly inept defending.
Calls to replace the manager are growing amongst a certain element of the support. Then again, there are those like me who continue to speak up for our manager and maintain that he will, ultimately, deliver us to where we want to be.
However, something needs to change.
The question is what.
I don't think the answer lies in replacing the manager. In fact, to do so now would, I believe, only create further instability.
History has shown that sacking a manager when, despite all that's happened recently, we are only 6 points off the lead (which hopefully becomes 3 points if we win that game in hand), we are still in Europe, we are still in contention for every domestic trophy, would be far too premature.
Historically, managers of both Celtic and Rangers have only been removed when things get far worse. Taken over the past twenty years, managers of Glasgow's big two are usually an average of 10-12 points adrift in the league before they are fired.
Whereas if we win our game in hand then take three points from Castle Greyskull at new year, suddenly we could be top of the league again.
And that's assuming that our rivals match what we do in the league between now and then. I think they are long overdue a slump. As we are long overdue a surge in good form.
So, statistically speaking, it makes little sense to remove Neil Lennon now.
And that's before we even factor in the insanity that is 2020.
Let's say our board decided to sacrifice Lennon to appease the more reactionary elements of the fan base, what then?
There's nobody in Scotland better, and who is going to want to come into the UK if they can avoid it while we are in the middle of a deadly pandemic?
There's also the perception among many, especially in England, that the Celtic job is something of a poisoned chalice.
If you win the league, well Scotland has no competition so its expected.
But if you don't, then you're almost certain to get the sack.
Even if you win the league, but fail to do so playing a satisfactory brand of football, you could still be removed, as Ronnie Delia discovered.
We all love Celtic, but that love needs to be tempered with realism. We aren't going to attract the likes of Mauricio Pochettino anytime soon.
I get it, we are hurting at the moment. Living in Japan, I'm lucky not to have any Zombie FC fans in my workplace, but I imagine they must be absolutely insufferable right now.
Ten in a row is our holy grail, and getting it would, in the eyes of many serve as the ultimate demonstration that we are, unquestionably, Scotland's biggest club.
I still believe Neil Lennon is the best man to get us there, and things will come good.
However, changes are needed, both in tactics and our overall approach.
It's at times like this, when faced with adversity, that Celtic rise to the challenge.
We've done it before, and I believe we'll do it again.
Keep the faith.
---