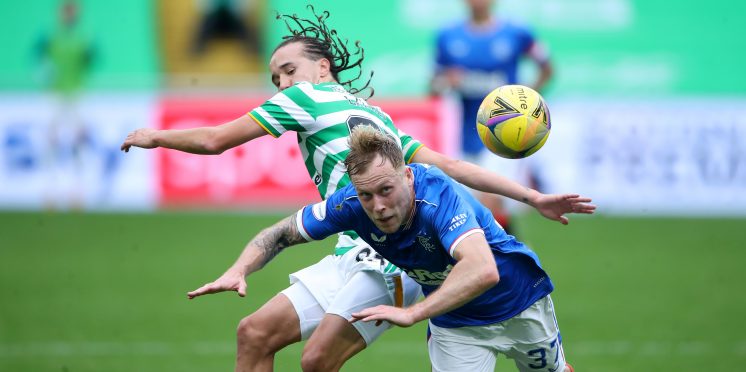 Lennon Provides Individual Performance Update
Although Celtic didn't manage to defeat Sevco, there was one sort of positive performance from Diego Laxalt as confirmed by Neil Lennon.
The Uruguayan played his first derby game of the season for Celtic and although the overall performance of the team was abysmal and lacking hunger, Laxalt did provide some attacking threat on the flank.
Neil Lennon also states that he was happy with the 27 year old's performance and at times during play you could see the wingback provide lethal dead balls, it was just poor effort that nobody took any chances on them.
Lets not forget that Diego isn't fluent in English and relies heavily on Ntcham for support, despite that we thought he was one the best of a bad bunch.
In fact, his crossing into the Rangers box was one of the few highlights of the Hoops' attacking play.
Lennon was impressed with how Laxalt performed in what couldn't have been an easy situation.
Lennon stated:
"He did well, it's difficult for him coming in, I thought his play looked strong, he put some really good balls into the box, the positional sense was good, he's comfortable in that environment,"
The main thing that would be annoying fans about today's loss is the fact that there was no threat whatsoever on Celtic's part, we didn't even manage a shot on target which for a derby is embarrassing.
---