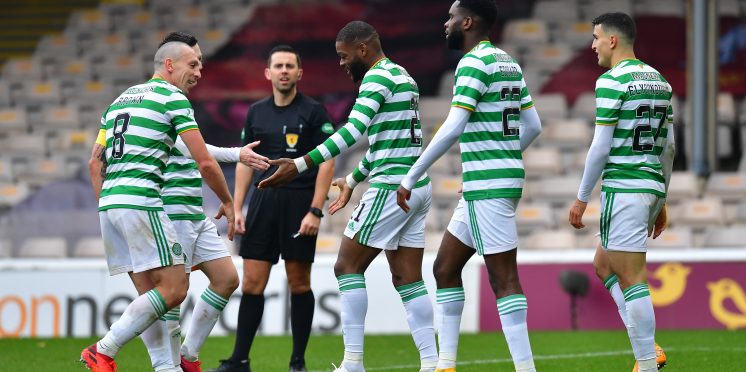 Lennon States "Crisis" Over As Celtic Found Themselves
Neil Lennon had given the media and update on how he feels they performed against Motherwell and states he want's to move on from any club crisis talk.
The defeat against Sparta Prague was nothing short of embarrassing and we all know that, Lennon is now looking to steady the ship so to speak.
With a cool 4-1 win over Motherwell and a pretty good performance, Celtic are looking much better than the last few weeks.
The tabloids are loving this dip in form and its happened at the same time over the past 2 seasons under Neil Lennon, some aspects of this Covid-19 ridden season have heightened the pressure and made things look worse than they are.
The gap at the top looks much worse that it is as Celtic still have two games to play that Rangers have already got the points for.
However, there are issues that the club and manager must fix.
Neil Lennon speaks to the media:
They found it today, we managed our mini crisis – if you want to call it that – very well but we don't want to keep going back to that. I don't want to keep criticising the players because they've been magnificent for me since I came in.

And they looked far more like the team and individuals I know they are today. Their motivation was high, they know they can play a lot better than they showed and we've seen that today.
For the moment there is nothing Lennon can do as the next international break is about to start, this will see Neil Lennon lose a vast amount of players as they will jet off to their destinations.
The Celtic manager will now have some breathing space to figure out how he's going to get Celtic back on top as there's a cup final to be played and another game against Rangers, a must win.
---