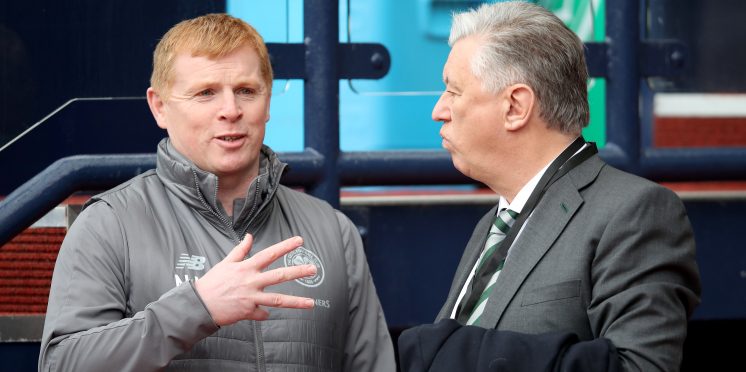 Lennon's Former Player Wants Board To Step Up And End This Horror Show
Neil Lennon has stated that he will not walkway from Celtic regardless of how many more points the club drops this season.
Former Celtic player Mark Wilson who played for Neil Lennon at Celtic in the managers first stint in charge states that the Hoops board have a duty to sack the underperforming gaffer.
After another draw at the hands of Livingston the Hoops are now 20 points behind leaders Rangers, as much as it pains me to say it we now only have two games in hand.
Wilson has a valid point when he said that the Celtic board should be taking the decision for Lennon not to leave out of his hands and put him out of his misery.
For every press conference that Lennon takes part in we can see his attitude becoming fierier and fierier and that's not a good position to be in.
Mark Wilson spoke with the media:
"To be honest I didn't expect anything less from Neil. I think a lot of people are calling for him to resign but, knowing Neil the way I do – I played under him, I played with him, he's a fantastic leader and he's a fighter, he's a scrapper – he won't quit.

"And I certainly didn't expect anything less from his comments.

"But I do think there's a duty of the club from the people above him to make the decision.

"When you look at the results recently, 22 games and seven wins, or eight if you include the Scottish Cup final on penalties, for any Celtic manager that's a tough run of results to survive.

"I think Neil will know even himself that historically that hasn't been good enough to keep other Celtic managers.

"I was here under Tony Mowbray, I played a part in that. I know fine well that the axe falls pretty quickly.

"And when you add the run of results to the other calamitous things that happened this season, you can understand why the Celtic fans are calling for change now."
The Celtic board on two occasions have come out with public backing for Neil Lennon.
However, now the board have gone quite on the matter and they must step up and change the managerial department and give the new manager plenty of time to at least cut the gap in points and assess the current squad of players before the new season begins.
It's just sad how this must end for Neil Lennon who has served the club and will continue to years on from now.
---