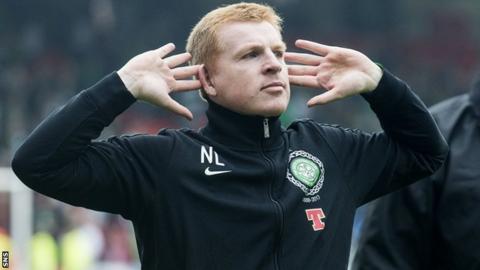 Lennon's Medals Soothes Hibs Exit
Neil Lennon was suspended one year ago this weekend and let go from previous club Hibernian five days later in a backroom bust-up with Leeann Dempster, but the Celtic manager states three winners medals since that day has made him forget any negativity towards Dempster.
The media tried to conjure up a conspiracy theory that Lennon had orchestrated his own exit from Hibernian as he knew that the Celtic job was waiting for him.
Obviously that was nonsense and Brendan Rodgers leaving the Treble Treble winners with Lennon also unemployed was merely fate and an offer that the Celtic hero could never turn down.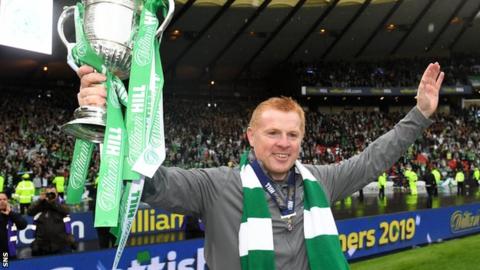 Lennon will always be Celtic through and through, the Irish Rover will deliver the fans a historic quadruple treble along with nine in a row as the gaffer knows how to win trophies.
Lennon has his say:
"Yeah, that's true – you move on. It is pointless being bitter about things because that's football. Sometimes things don't pan out the way you expect them to, which can be disappointing but you don't linger on it and I haven't had time to linger on it.
"Sometimes it feels like yesterday, other times it feels like ten years ago. It is still pretty fresh in the mind, though. It just shows, you just never know in football.
"I had a decent time of it at Hibs what with promotion and a really good second season. It ended not great but it never does. I still was confident we would finish in the top six."
"Oh yeah, me, Brendan and Claude Puel all got together to say you leave there, and I'll go in there… As if that's going to work. A good conspiracy but unfortunately not true."
---