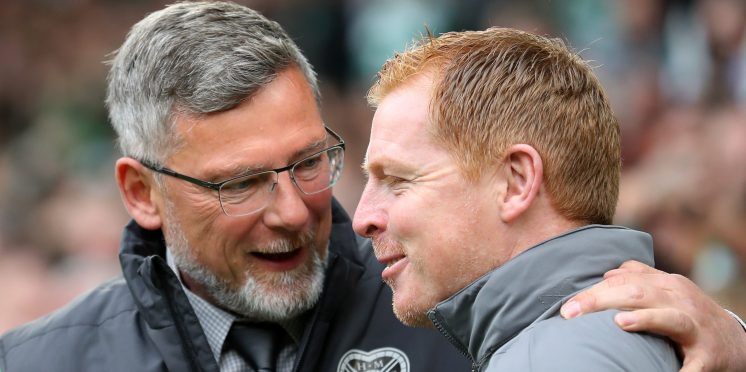 Levein Comments Shameful but Hardly Surprising
Failed Scotland boss, and architect of Hearts' relegation woes Craig Levein courted more controversy, in a desperate attempt to stay relevant, last weekend.
Despite being asked about Hearts, the former Jambos boss only had one team on his mind, it seemed.
Appearing on Radio Scotland's Off the Ball show alongside pundits Tam Cowan and Stuart Cosgrove, Levein just couldn't resist having a cheap dig at Celtic despite the fact that the champions weren't even playing that day.
Instead of talking up his beloved Hearts' chances ahead of their surprise extra time win over Hibs in the Scottish Cup semi final, Levein decided to focus on Celtic, and our quest to break records and make history this season.
"I just can't stand this whole ten in a row thing," said the pioneer of the 4-6-0 formation, "I want Rangers to win the league this season so its back to square one."
I'm beginning to understand why Michael Stewart, one of the few commenters on TV and radio these days with genuine integrity, can't stand the sight of this clown.
Of course, we all know that Levein was merely verbalizing the thoughts of many of the hacks in the Scottish mainstream media. However, it is disappointing that two of the most honest, fair and balanced pundits in Cowan and Cosgrove allowed such nonsense to go largely unchallenged on their show.
Still, in the absence of managerial achievements, Levein will have certainly done his chances of more media gigs in Scotland no harm with this shameless lack of professionalism or neutrality.
On the plus side, his childish jibes serve only to ensure that when we do sweep Hearts aside in next month's Cup Final, the victory will taste just that little bit sweeter to all Celtic fans.
---