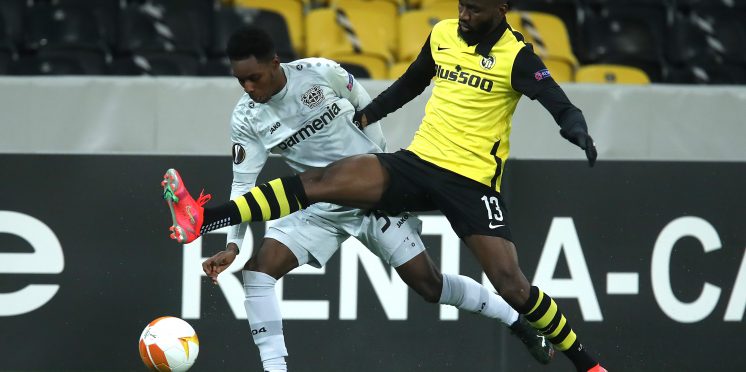 Manchester City's Cut Of Frimpong Deal Revealed
Manchester City have ended up landing a good lump sum of money for the selling of Jeremie Frimpong, according to sources.

The former Celtic defender made his relocation switch in January after telling the club of his intention to leave.

Jeremie lasted just a brief period in the club, but made an impact in his first season, but was never the same in his second.

The step by Celtic came out of the blue and was greeted with surprise.
Even though Manchester City sold Jeremie for a small sum of money, it was widely known that they have transferred a selling-on clause.
£11.5 million was the reported price and the sell-on fee has fetched £3.45 million which is the first reported sale.

Although that kind of money is nothing to the likes of Manchester City but a big benefit they reap from the sale of young players.

Celtic also recently added sell-on clauses to most of their agreements, and we are confident that the athlete will still have a similar agreement that can net the club a decent return in the future.

Celtic lost about £6million the intermediated reports this year.

Jeremie's sale is not included in this number but shall be added income in the coming season.

Celtic struggle in getting very little support from their followers, but they are also financially sound and could be one of the few that come away from the pandemic barely touched this season, next season it could be a different story if changes aren't made and fans may not help the club with a donation if fans are still not allowed into games, but hopefully that will not be the case.
---