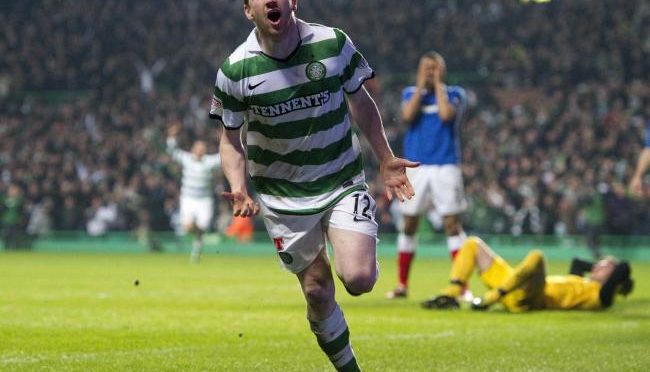 Mark Wilson Sticks Boot Into League Voiders
Former Celtic defender Mark Wilson has blasted the "void the league" party as the now manager gives his opinion on the whole title saga.
Wilson believes that Glasgow will always have a point scoring attitude when it comes to both sides of the new firm as Rangers fans will obviously do what it takes to damage Celtic's achievements.
If this season has to end early, then its only fair that when all clubs have played the same amount of games then Celtic will clearly come out on top.
Things would be very different if Gerrard's men were the ones far infront of the pack, they would be crying out for an early finish.
Wilson spoke about the current situation: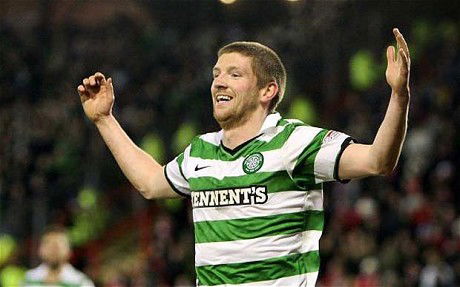 In Glasgow, the old points scoring business means it will always be viewed with some sort of line after it, saying it wasn't complete. I think anybody who knows anything about football would see that it is Celtic's title. The way the west of Scotland is, yes I do think Rangers fans will always say, 'you won it but you only played 30 games'. That's unavoidable. But these are uncertain times and nobody, even Celtic, Neil Lennon and the players, would want to cut a season short. They would want to play the games. However, teams like Rangers and whoever else is second in the league, they've had all season to do it. It's not just going to happen because there's eight games left. This is why I think it's important the authorities do make a decision and make it swiftly.

Whoever makes it has to be firm… 'this is it, it's unprecedented times that will never be seen again, we need to make strong decisions'. You can't just wipe out 30 games of effort and creativity and great results. You can't just say they don't count. As long as everybody has played those amount of games, I think you should be judged on that. Whoever is top on 30 games, yes they should be crowned champions. Of course there will be an asterisk next to the season because it's been played over 30 games. Whoever is on top over 30 games, as long as it's an equal run, it's different if Rangers had five games in hand and could still catch them, I still believe Celtic have been the outstanding team and deserve to win the league.

Wilson
---