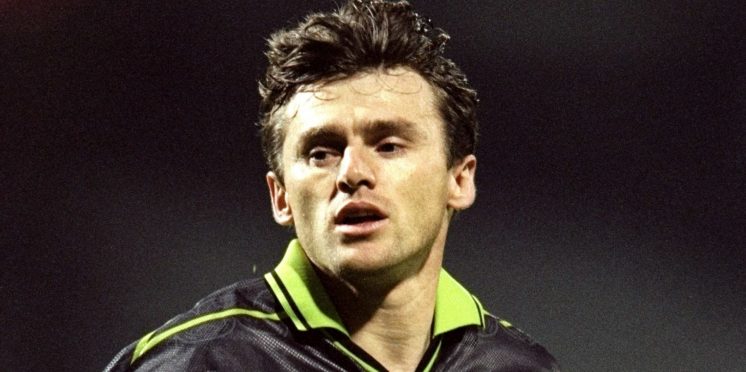 Marking 22 Years Since the Magic of Moravcik
This Saturday marks a momentous occasion. It's my 37th Birthday!
However, perhaps of wider interest to the Celtic support, it marks 22 years since one of our all-time greats burst onto the scene with a completely unanticipated show of brilliance.
On November 21st 1998 (incidentally, the last time Celtic played Rangers at 3pm on a Saturday afternoon), a diminutive 33 year old Slovakian stepped up when we needed him most.
That man was Lubomir Moravcik. We came to know him simply as "Lubo".
Fans currently decrying the fact that we are a mere 3 points (with games in hand taken into account) behind the current Rangers would have been absolutely apoplectic in 1998. Going into what was then the Old Firm derby, we faced the prospect of falling ten points behind Rangers if we lost.
Injuries to key players in the run up to the game prompted an unexpected reshuffle.
In a situation with modern day parallels, goalkeeping shortages forced us to turn to emergency loan signing Tony Warner, a man who would go on to become a pub quiz answer for years to come.
Meanwhile, the Scottish press dismissed the signing of Moravcik from Bundesliga side Duisburg for just £300,000 as "desperate". They also fueled accusations of nepotism, that our Slovakian manager Dr Jozef Venglos had merely "signed one of his pals".
The usual suspects could barely contain their glee as matchday dawned, and it emerged that this little-known Slovakian midfielder was going to be playing up-front. It seemed of question not of whether Dick Advocaat's Rangers would win, but by how many.
However, just 11 minutes into the game, Celtic tore the script to pieces.
The late, great Phil O'Donnell surged down the left flank, before firing over a low cross to the edge of the area. Henrik Larsson's divine dummy left Rangers' Colin Hendry chasing shadows.
The ball found its way to Moravcik's left foot. The rest is history.
In what would become a signature move of his, he met it first time, blasting it mercilessly into the bottom corner past a helpless Antti Niemi.
His second came shortly after half-time. Uncharacteristically for such a small player, Lubo's second that day was a powerful header, from a Larsson cross.
A Larsson double soon followed, with Moravcik's late replacement, Mark Burchill coming off the bench to mark his Old Firm debut with a goal of his own.
That was the day a legend was born.
Lubo would go on to captivate the Celtic support with moments of brilliance, both domestically and in Europe, as Celtic emerged in the early 2000s as the team to dominate Scottish football this century.
Many say it started when Martin O'Neill arrived in the summer of 2000, but for me, Celtic's march towards Scottish football supremacy started that day in 1998.
It was the first of a great many "skelpings" we would dish out to our greatest rivals until their untimely demise in 2012.
Today Lubo Moravcik serves as the vice-president of the Slovakian FA. It is telling that a man who gave so much to football in his country, gaining 80 caps between Czechoslovakia and then later Slovakia, continues to work for the good of the game to this day.
Will we ever see his like in a Celtic shirt again? Who knows?
We can but hope…
---