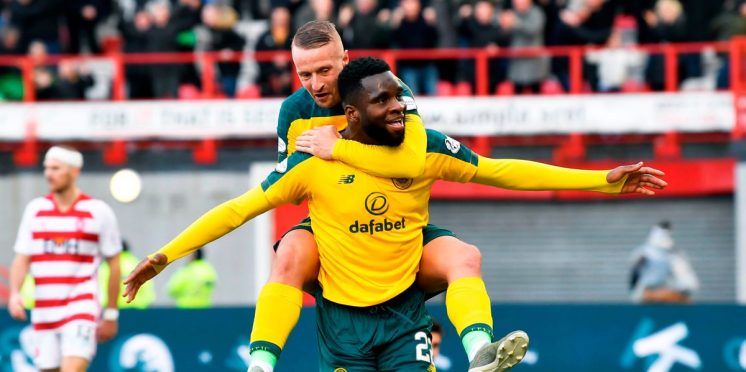 McCann Makes Edouard Admission
Neil McCann admits Celtic striker Edouard is a better player and more fun to watch than Alfredo Morelos.
The Frenchman bagged himself two superb goals against Hamilton yesterday and has been vital in Celtic soaring seven points clear at the top of the league.
The Celtic striker is so calm and cool in matches and almost makes himself invisible that defenders seem to forget hes there, the Odsonne instantly comes alive in goal scoring moments and the magic happens.
"I've had many a discussion about who is better, Morelos or Edouard and I've felt like Morelos is a more natural type finisher. But without doubt, there is no question Edouard is a better footballer in my opinion.
"He's got more culture about him, he's colder in the mind. It's a different type of striker. Morelos will score goalscorer type goals smash things, get them in the net.
"Most of Edouard's goals are just so cultured, finished with aplomb, really beautiful goals. I love watching him. I said he was graceful, I said he has twinkle-toes."
Morelos will score the majority of his goals against the bottom half of the league table, quite similar to Kris Boyd in that both players fail to score in important games.
However, Edouard is the kind of proven player that will win important games and bring home the trophies, after all, whats the point in playing for a club that wins nothing.
---