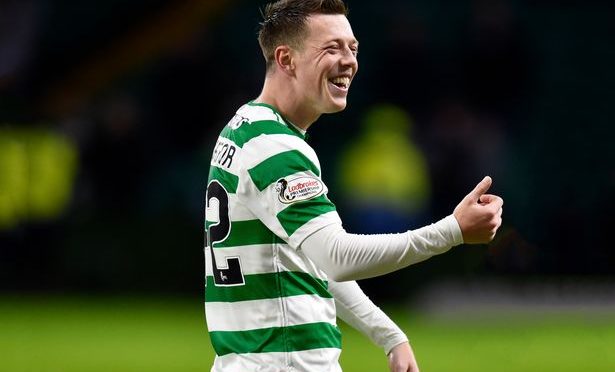 McGregor Drooling Over Celtic Form
Celtic's homegrown star midfield catalyst Callum McGregor has been on tremendous form since returning from the Champion's training camp in Dubai and the star speaks about his feelings on that epic goal he scored when the Hoops thrashed Motherwell 4-0.
McGregor seems to be back to his old self since Lennon has allowed his squad to play the more suited 3-5-2 formation in which McGregor has been allowed to do more attacking and supply both strikers.
The first half of the season saw a more balanced style of play form Callum and that's not to say he was on bad form just that we are used to him giving it full throttle in all games.
We can however see the reason why Lennon gave certain players that instruction as to retain the shape of the team and the squad were less likely to be caught out on the counter.
Since switching to the more favorable 3-5-2 formation, McGregor is but one player who has excelled in form since the change.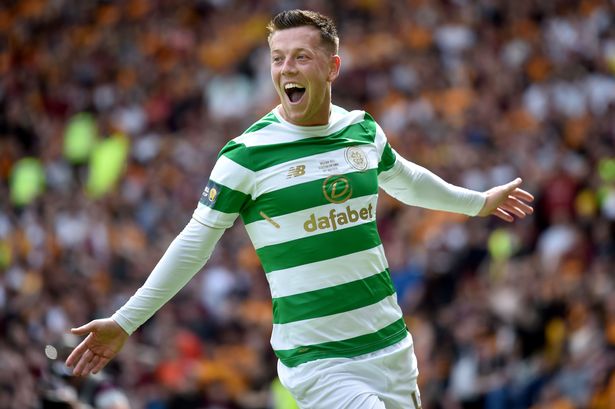 "The goal against Motherwell came off the back of a great move. In the second half, the boys were in full flow, and we created a lot of chances," said McGregor in an exclusive interview with this week's Celtic View.
"I saw James getting into that position that he likes to get into – on the wing, with the full-back one-on-one, and at an angle for the cut-back – and he played a great pass. My first touch bobbled up, which made it inviting to hit it straight away.
"I wanted to strike through it, make good contact, get it on target and hope that it went in. It was one of those nights when I was lucky enough to see it fly into the top corner. It was great.
"On the occasions when we've played with five in midfield, that's been good for me and I think we've struck a good balance, regarding the way we shape it when we get the ball.
"We've also got good numbers in build-up play as well, which helps us circulate the ball better. We've got an extra man to hit up top as well, and some of the link-up play between Griff and Odsonne has been great."
He added: "The two boys are scoring for fun at the moment, and have been on the same scoresheet at times. That was the case against Motherwell last week, which shows that they're enjoying it. That's good for us as individual players and also as a team, particularly when we're breaking teams down. We look good at the moment and it's important to try to keep that going.
"Griff and Odsonne have looked fresh, they've looked hungry for goals, and of course are keen to set each other up, and, with the great return this year so far, that's what they've done. Since the games have started back, that's exactly what we need.
"They're both on fire and the players behind them have been pushing for goals as well. In terms of the 3-5-2 formation, we're also fine-tuning that on the fly over the course of games as required, and we're learning specific bits about the system here and there as we go as well, which is good.
"We're keeping clean sheets and, at the other end, we're creating a lot of chances, which builds confidence throughout the team. If you can keep that blend working together, then we can keep winning games.
"For games like Sunday, although I didn't play myself, you go into those expecting to win, and that's exactly what we did. Now, we put the cup to one side for the moment, and focus our full attention on tonight's match against Hearts.
"We're looking forward to playing in front of our home fans again, on our own pitch, it's been a while, and then once that's been and gone, we're on to a difficult trip to Pittodrie on Sunday."
---