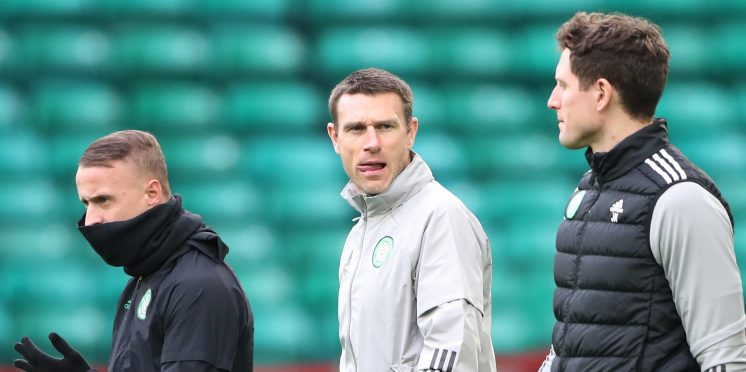 MCMANUS PRAISES DEPARTING CELT
Current Celtic coach Stephen McManus has spoke out on Captain Scott Brown leaving the club, McManus went on to say that even now it will be a massive loss to the club that Scott is leaving but the club will move on just like it did when Henrik Larsson left.
We all know Scott Brown will be massive a miss but he is right in the fact the club will always move on no matter who leaves.
Speaking exclusively to the official Celtic website, Stephen McManus said: "Scott is going to leave a massive, massive void.

"It's not just about what Scott brings to the football pitch, I think that's clear for everyone to see – anyone who's educated in the game, whether that's fans of Celtic or other teams – you know what he brings on the pitch.

'Scott will be sadly missed. I was here at Celtic when Henrik left – the club will move on, there's absolutely no doubt about that, but Scott is going to leave behind such a big hole in the process.'

"But there's just so much more to him than what he does on the pitch. It's his personality, the way he conducts himself on the training ground, in the building, what people think of him, he's as inspirational a figure as I've ever come across in football. So many people look up to him.

"He's never changed in his personality, he's got a hunger and a drive in everything he does. Whether he goes into coaching, whether he goes into management when the time finally comes, he'll be successful because of those traits and his ambition. That said, he's still got a lot of football left to go, in my opinion, and I think he's still got another couple of seasons left in him at this level.
It has been a disappointment of a season overall and Scott may not have been at his best but he has been a phenomenal player and captain for the club and it will be a sad day when he finally leaves the gates at Parkhead and it's also hard to believe he won't get the send off he deserves with no fans being allowed to attend games due to the current situation in the pandemic.
---