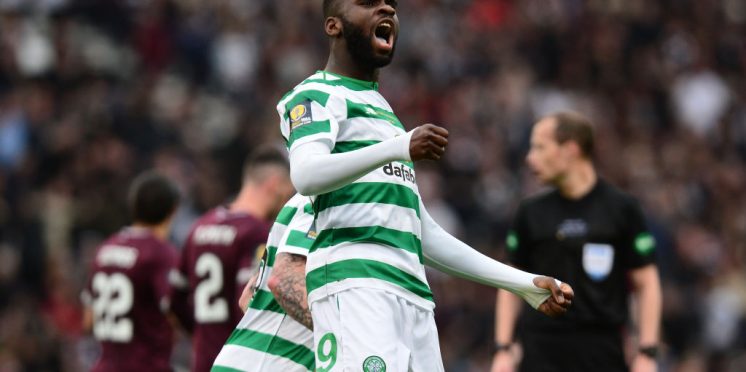 Media Muppets Desperate For Edouard To Leave Celtic Before 10 In A Row Season
Its a new day and the start of a new week so we expect nothing less from the biased media who are chucking another low level English club into the whole Odsonne Edouard transfer saga.
The media claim (read if you must) that Crystal Palace are the next club willing to throw Celtic £25 million to take Edouard off our hands, yesterday it was Leeds United, do these muppets really think that a hot prospect that has been tracked for the past two seasons by far greater clubs than those two mediocre establishments will move to them.
This is what will happen until after deadline day, we have a long and very nervy wait ahead although we are confident Edouard is smart enough to stay for next season and boost his reputation even more, the Celtic board are an unpredictable creature that can surprise us at any moment.
Even the fee of £25 million which seems to be the number that is currently thrown around is far too low, when the times comes (not this summer) the board should not even enter talks with clubs that offer below £30 million.
Leeds, Leicester, Lyon and now Palace have been linked with Edouard – who is one of the club's top assets – but the club need to keep him in order to win 10IAR.
The Frenchman was in incredible form last season, scoring 28 goals and notching 12 assists in 45 appearances in all competitions as Celtic steamed towards matching Jock Stein's 1974 record. In the search for 10IAR, Celtic need to retain our best players as well as re-signing Fraser Forster.
Edouard could easily walk into most top 3 teams in any league, why would he get out of bed for a relegation battling club or even mid table.
The Frenchman is used to winning titles and not cheering for a win every few matches, we predict that Edouard will be here for ten in a row.
If you like what we write, please hit the red notification icon and subscribe for our post alerts.
---