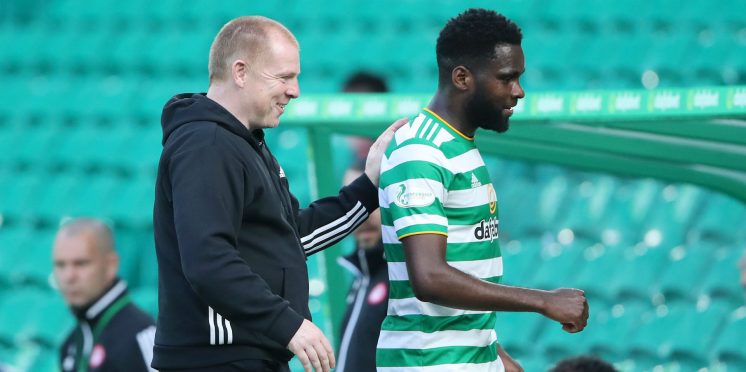 Michael Stewart's Educated Edouard Claim
Michael Stewart has thrown out any negative press that Odsonne Edouard has been getting recently as the Celtic striker has seen a dip in form, the pundit has an interesting theory.
We all know that Odsonne Edouard hasn't been anywhere near his best for Celtic this season, the Frenchman seems to be struggling in Lennon's side at the moment.
The press have started to take notice and the usual nonsense have been published as the media know that attacking Edouard's form will get them the best return.
On a further note, this negative press could also have an impact on the Frenchman's game.
We all know that Michael Stewart has always been a very fair pundit unlike most that get paid a wage to cover Scottish Football, the former Hearts player goes into depth on his analysis on what could be having an impact on Celtic's star player.
Stewart said:
"Physically I thought he looked weak, which is something you would never normally level at him." he told SunSport.

"I certainly can't ever remember him losing the ball as often as he did against the Latvian side.

"And throw in the fact there are no fans and I genuinely think he's struggling to get himself going.

"There's no doubt the energy coming from 60,000 fans screaming and shouting can galvanise players.

"They feed off it, they enjoy it, it helps them rise to the occasion no matter who they are playing.

"Edouard and Celtic don't have that — and won't have it for some time — and things feel flat, to say the least.

"And so Lennon has a decision to make. Does he keep faith in Edouard and keep him in the side?"
This all could be just an educated theory of the pundit's and the Frenchman could take to the field against Hibernian and net a trio of goals.
It's just interesting to read something educated from a non former player, instead of the usual "he wants out" or "he's being sold" nonsense that has been spreading over the last few months.
---