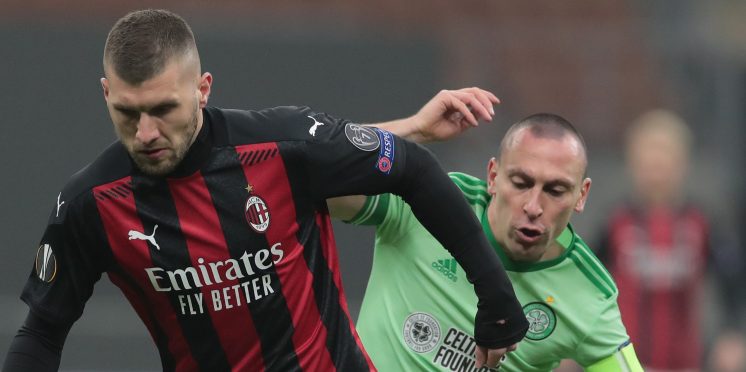 Milan Defeat Highlights Celtic's Biggest Weakness
Well, at least it wasn't the utter annihilation that many had predicted. However, yet again Celtic lost on the road in Europe, shipping four more goals in the process. For the second time this season we blew a two goal lead. In all three of our Europa League away games this season, we have scored first, only to concede and then cave in in the second half.
Any manager can lose games, it's part of football. However, when you lose, or in the case of Lille fail to win, consistently following the same pattern, that's a sign of a manager who has lost his way. That much is obvious.
However, even if Neil Lennon were replaced tomorrow, don't expect an instant turnaround. Last night showed, as have several games lately, this Celtic team's biggest failing is confidence. They are completely lacking in self-belief.
Even after going 2 goals up in the San Siro, they still didn't believe they could win, and it showed.
Milan, being the consummate professionals that they are, simply bided their time and kept the ball moving. When the Celtic defense inevitably offered them chances, they took them with an utterly ruthless finesse.
Milan knew that going two goals down against Celtic wasn't a big deal. They knew that we wouldn't have the bottle to see it out.
It will be the same problem when we play St Johnstone on Sunday. Teams do not fear Celtic right now. We are one massive target with everyone confidently lining up to take their shot at us.
Meanwhile, Rangers twice came from behind against Standard Liege to win their game.
The fact they lost two goals to a quite ordinary looking Liege side tells us what we all know, that they certainly aren't invincible.
Our issues are mental. In a game purely based on football skill, with players playing at their peak, and confident managers leading each team, we would beat Rangers. I still maintain, if we play to our full potential and they play to theirs, we are better than them. However, Rangers clearly have a mental edge and a desire that we, presently, do not.
I really hope, starting this weekend, that by some miracle, Neil Lennon can bring that edge back to our club.
However, all the signs tell me it will need a fresh, outside perspective to make the changes that need to be made.
Such a perspective can only come from a new manager.
Time will tell….
---