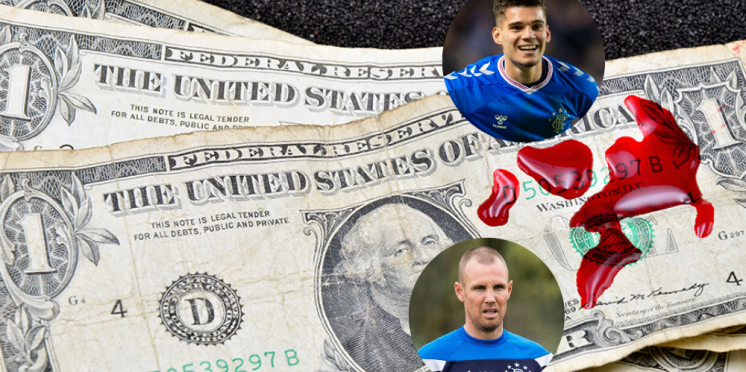 Miller Can't Back Hagi As Sevco Continue To Burn Silly Money
Kenny Miller isn't convinced that Sevco got the better end of the deal when signing Hagi for £3 million from Belgian side Genk.
The former Celtic and Rangers striker can't see why a club would pay £3 million for a player that hasn't even started most games since the start of Hagi's loan deal in Glasgow.
Miller then refers to the alleged £7 million paid for Ryan Kent last year, what Sevco are doing is trying to emulate Celtic and buy up talent with a hope for mega buck fees.
The Celtic board try and target lower fees and high quality, with the likes of Dembele and Ajer.
The only high fees that Celtic have paid are for Edouard and Jullien, who will both clearly go for very high fees.
The Sevco board are buying up anyone who will sign on the dotted line and clubs are demanding higher fees.
Gerrard paid £7 million for Kent, a player who has pretty much only played for Sevco and was "ok" at best.
Ryan Kent wasn't even a future Liverpool star and it was a great bit of business by Klopp and his staff.
Miller spoke with the media:
"It's a lot of money to spend on a player we've not seen too much of in his time at the club.

"You look at the money they spent on Ryan Kent at the start of the season after a reasonably successful loan spell. That was a lot of money also.

"But it is a lot of money to spend on a player that was virtually there for a few months.

"I don't think he'd become a regular at any point, it's not as if he came and started every game.
---