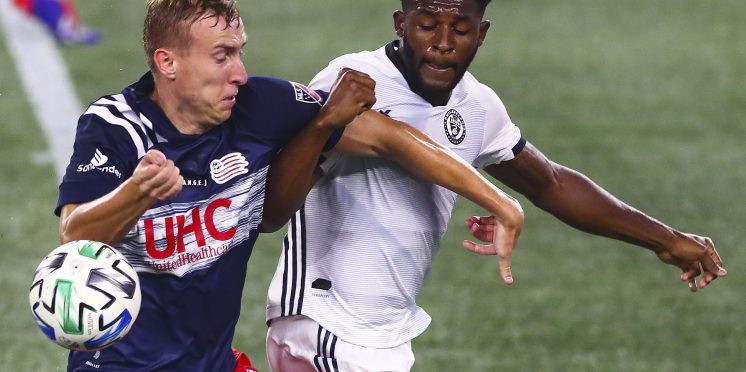 MLS Star Has His Say On Celtic Move
Mark McKenzie has given Celtic fans an update on his potential future and it doesn't sound too good for the Scottish Champions.
MLS pundit Charlie Davies has urged the big defender to not move to Scotland and instead aim for a much bigger league.
The MLS star has been a fan favourite of Celtic fans for a while now and the Hoops supporters were positive that McKenzie was on his way to Glasgow on deadline day.
The big defender hasn't ruled a move out totally but when he talks about playing in a league against players that will test him, Scottish Football wouldn't do that, the only lure could be an easier access to the Champions League.
"Ultimately it's about the personal experience, I think, so the only way for me to understand it fully is to be over there and to compete. Whichever club that is, I think it's going to be the experience of a lifetime, but I have aspirations to play at the highest level, to play Champions League football. I think that's as simple as it is.

"Ultimately, a ball-playing league is a league that I want to be part of. I think that, again, that's where you're going to be tested and I can't say what the future holds right now, but ultimately I do see myself playing against, again, these world-class 9s, these world-class 10s, these world-class 7s and 11s who are going to put me under pressure, both defensively and with the ball.

"But having the capabilities to know that I can play and compete against them is something I'm looking forward to and it's something that is pushing me day in and day out."
With the way Celtic's defense is just now the club could be doing with another addition of McKenzie's quality.
We just need to hope that the team come back against AC Milan and prove the fans wrong.
---