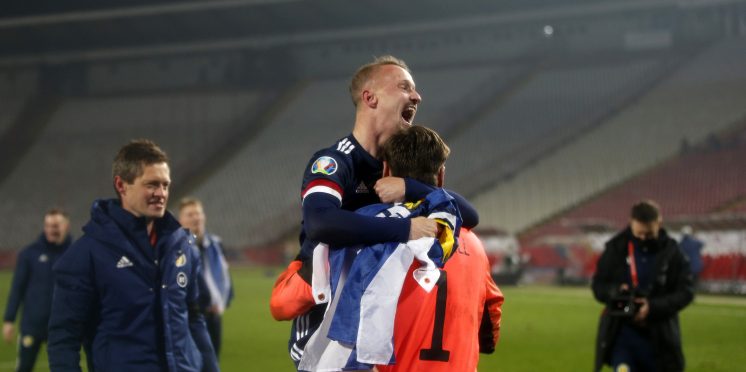 Moon Howlers Sinister Griffiths Twist Saga: Hoops Star Did Nothing Wrong
Scotland and Celtic star Leigh Griffiths suffered a mass trolling last night and also death threats from Rangers fans who managed to turn one simple tweet like into something more sinister.
The Scotland star simply liked a photo of former Rangers player and Northern Ireland star Kyle Lafferty crying as his nation failed to qualify for the Euros along with mighty Scotland.
However, we all found out that Lafferty recently lost his sister and for that, we give our condolences, but Leigh Griffiths wasn't to know that and also its irrelevant to what just happened.
The Celtic striker had just qualified for the Euros for the first time in 22 years and like many players took to their social media and just happened to like that photo, and so what, we all dislike Northern Ireland and Kyle Lafferty.
The striker then had to mute hit Twitter account and then make a post on Instagram as he was subject to death threats.
Look at the quote tweets.

Delicious 😋

— Chris McLaughlin 🇿🇦 (@Chr1sMcLaughlin) November 13, 2020
Thats hypocritical now ffs. Aye Griff deserves the backlash but going after his mental health after we shout at griff for doing the same is out of line.

— KyleRC (@kyleRC_) November 13, 2020
There were many more tweets but most of them have been either took off or deleted.
Lets get this clown of Twitter.
---