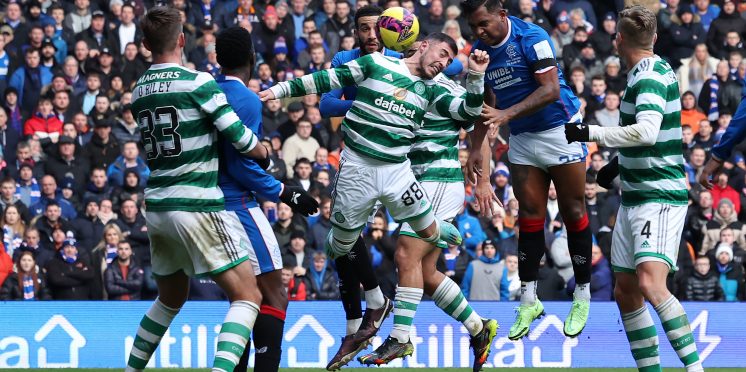 Moon Howling Podcaster Reacts Bizarrely To Celtic Stalemate
Celtic have kept their nine point lead at the top of the table after a nervy draw against The Klan FC in their own back-yard, Sevco vlogger David Edgar made an admission after the match that will probably surprise you as this clown normally gives uneducated and deluded insight.
The moon howling podcaster has see his side go from losing a 6 point lead this time last season, losing a Europa final, being crowned the worst side ever in the Champions League to now trailing by 9 points adrift to the Champions of Scotland.
Even with a manager change that they all wanted and prayed for it's looking grim at Ibrox.
Celtic were not up to par today and still managed to claw back a 2-2 draw which by the way is still a result that we can class as good.
Edgar said:
Rangers began to drop back, to drop back further. The manager made a couple of changes that didn't work, Scott Wright came on and Sakala through the middle which was a shame as he was absolutely destroying Juranovic out on the wing.

Rangers sat back trying to see the game out, unfortunately didn't. Celtic got a bit of luck when a clearance deflected into the path of Kyogo, he finished and it ended up 2-2. It feels like one that we let get away from us.

I don't think that anything has changed after today. I think that we need new players in, I think that there are players that we need to move out, I don't think that anything has changed in that regard.

This season the league was a long shot anyway, I think it is fair to say that it will be staying where it is.

The bench was the difference today, you looked at theirs and they had game changers on it. We didn't and it was quite clear.
Celtic have this real quality and drive that Sevco can only dream of regarding our squad depth and that Ange Postecoglou can play anyone and still get the same result.
There's no doubt that this result hurts Sevco and you can tell by the reaction of their players at the final whistle, they know now that the mountain climb just got a whole lot harder in terms of the league title.
---