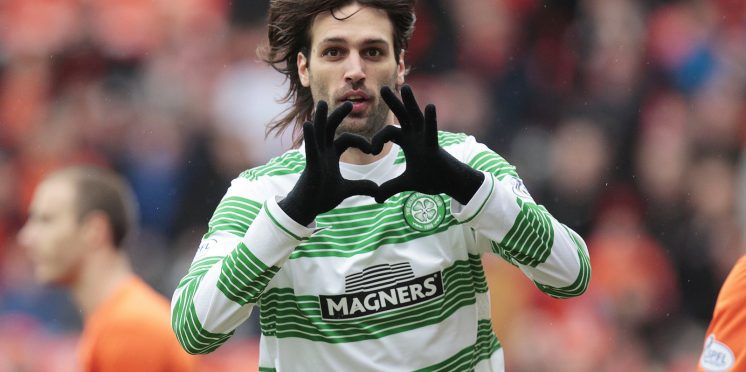 Mulgrew Tells 'Smell the fags off him' Story On The Enigma Samaras
Charlie Mulgrew has a cheeky bit of banter with former Celtic cult hero Georgios Samaras as the Scotsman jokingly expressed that "big Sammy" was "stinking of fags" during their thrilling 4-3 win over Aberdeen in March 2013.
The Greek striker was named an enigma by current manager Neil Lennon as Samaras on his game was the best player on the pitch but a passenger if the big man wasn't up for it.
Over the past few seasons of the Greeks Hoops career, there were strong rumours that he had a smoking habit and Mulgrew more or less confirms this in a funny story on that day in 2013.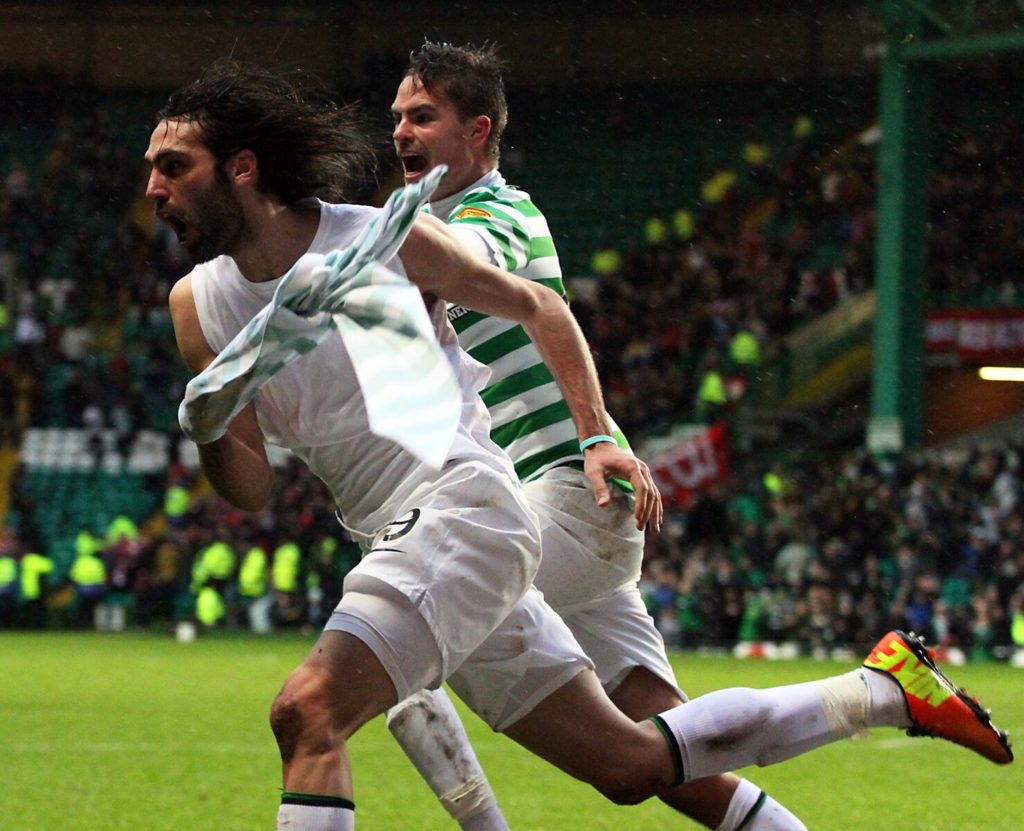 He said: "Big Sammy just stubbed his fag out in the tunnel before the warm up."

It's not the first time the 34-year-old has claimed the former Manchester City's man had a habit that was the talk of the dressing room.

Speaking on Open Goal in 2019, he said: "Big Sammy, he was a good guy but the smell of fags off him was frightening.

"Somebody said, 'Smell the fags off him'.

"So you're looking for it…the smell of fags off the guy, honestly.

"I don't know if he smoked or if he gelled his hair with Lambert and Butler."
Mulgrew Remains Big Fan
He added: "I remember the Atletico Madrid game in the Europa League away. Random game.

"He was flicking it on himself and running and getting it. He was unplayable.

"He was rapid, he was good in the air and other times maybe he just didn't fancy it.

"Maybe he found it easier to get up for the big games, I don't know."
---