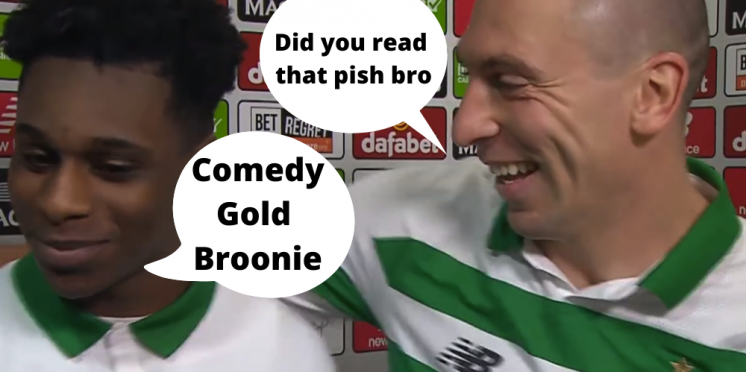 Must Read | Defoe's Genius Plan To Foil Celtic Next Season
Jermain Defoe has outlined his plot for Rangers to finally stop Celtic in their 10 in a row tracks, and its the best plan yet as he lays bare on the Daily Record.
How many times do we have to hear these silly and frankly quite boring plans that Sevco bit part players feel the need to publicly express.
Jermain Defoe has already told the media that he is desperate to win his first title ever and Sevco's first also, before the former Spurs and England player hangs up his boots.
We kinda think someone should have told him he has moved to the wrong club if he's in search of silverware.
Anyway, the former England hitman has revealed his plan to the papers at stopping Lennon and Celtic winning the title next season (again).
Defoe has this genius idea that the best way to defeat Celtic is to simply ignore the fact we are domestically superior to them (comedy gold eh)
We have seen many players come and go, many who were vocal and it will end the same way it has the past decade, Defoe will retire next season trophyless and a serial loser.
---