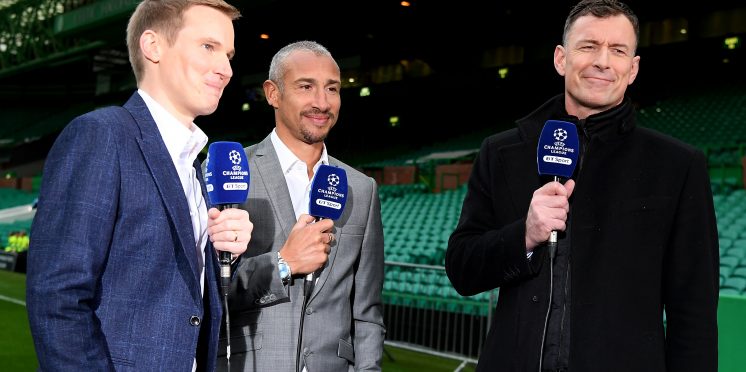 "Neil's future in the job is going to come under serious scrutiny": Lennon Receives Friendly Warning
Chris Sutton has publicly given Neil Lennon a friendly warning and stated that the Celtic manager only has a short time to turn things around or serious questions could be asked.
Its not the fact that Sevco defeated Celtic, its more the manner of the defeat and the fact that Lennon's squad never even managed to lay a finger on their rivals during a full 90 minute clash.
There was literally zero threat from Celtic's part and although you could blame missing players and fitness issues, we should still have had a serious go at them but instead failed on an epic scale.
Personally we don't fully blame the Celtic manager as the players are still highly professional sportsmen who get paid a lucrative wage, they should have performed more than they did, but Lennon is the man in-charge and that comes with taking the flack as-well as the plaudits.
Sutton and Lennon are former team-mates and friends but at the end of the day Sutton works for the media now and his column that you can read below was more than fair.
Sutton warns:
Celtic face massive games in Europe against the likes of AC Milan and Lille and domestically against Aberdeen and Motherwell in the next three weeks before the November international break. The next six games are make or break for him.

If there are more major setbacks or the team doesn't get into gear in that period, my old team-mate is going to be under big pressure and serious questions will start to get asked.

I do feel it is ridiculous for people to be calling for his head at the moment. That's unfair. He's earned the right to find the response.

But what is not ridiculous and perfectly fair is to ask serious questions about what is going on at the moment or to suggest it simply cannot continue in this vein much longer if want to win the 10. They can't let Rangers get away and open a big gap.

If Celtic don't improve, Neil's future in the job is going to come under serious scrutiny. Feelings will grow that the players need to hear another voice. That's not an unreasonable statement to make.
Is Sutton correct?
The next five games or so will be the deciding factor but what fans will need to think about if Lennon should get the chop is who will take over.
---