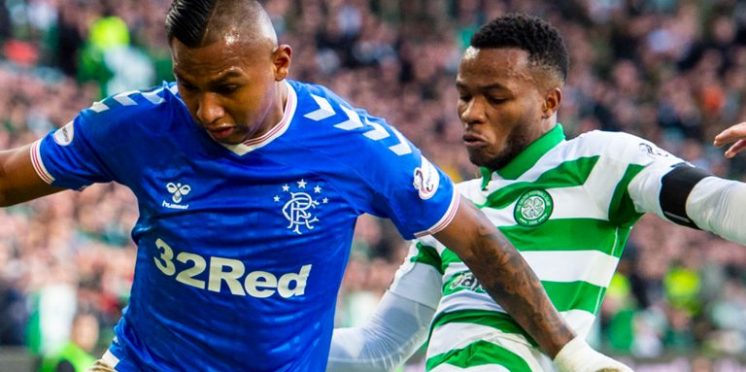 "Not Celtic Class" Bolingoli Enrages Celtic Twitter
Celtic had many players who never turned up in the defeat to Rangers but it would be unfair to pinpoint only one player, but many Celtic fans took to Twitter to express how they felt about the lack of effort Bolingoli contributed to the game and it wasn't the first time either.
At times in Celtic matches Bolingoli does look like a good player, when he uses his pace and zooms past opponents getting in some decent final balls, he does have the ability to hurt teams, however its his defensive attributes or lack of that harm his performance.
So many other Celtic fans just don't believe he's a natural defender and will cause many more goals if he is kept in that position for the remainder of this season, I do believe Bolingoli would be fabulous as a retrained wing back in similar form to former Celtic speed demon Agathe.
If Celtic were to play three at the back with two wing backs, Bolingoli would excel as he wouldn't be fully pressured into defending as much and can focus on speed and final balls, or even as a left winger.
I am not for one minute saying Boli isn't Celtic class but he definitely shouldn't be our first choice left back and I think he would be more at home further up the pitch as his attributes suit more to the midfield area.
---