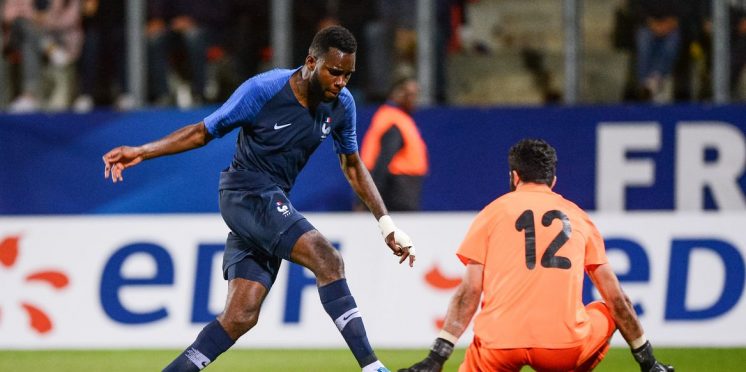 Odsonne Edouard: Ready To Sign As Celtic Ponder One Clause
Celtic fans should feel brilliant at the prospect of Odsonne Edouard signing a new deal as the Frenchman is rumoured to be close to extending his stay in Glasgow, there is a slight downside so to speak as the striker's agent has insisted that Celtic place a minimum fee release clause in any deal.
The striker has many interested clubs that will be keeping an eye on the whole situation and Celtic fans what their top player to stay for atleast this season to help fire the Scottish Champions to their tenth trophy in a row.
Odsonne has two years left on his current deal and this would mean that if no new contract is signed this year then Edouard's value would significantly drop going into his last year, many fans don't care about Edouard's value and just want him to stay at the club even if it means he leaves for free in two years time, we can see why and in someways we agree.
But this is Celtic's business model and Lawwell would never let his best player leave for free, there is good news in regards to a new deal for the striker as his agent has confirmed that Odsonne does want to sign a new deal with the Hoops but there must be a minimum fee release clause inserted to ensure Edouard would get a move down the line.
This isn't a deal breaker for Celtic and Peter Lawwell aslong as the fee matches the clubs valuation for the Frenchman.
However, the downside would be that any club can instantly match that value and begin talks with the striker and Celtic cannot intervene, it would also mean that if Edouard has a fantastic season this year domestically and Internationally, his official value could skyrocket but clubs can still get him for less.
---