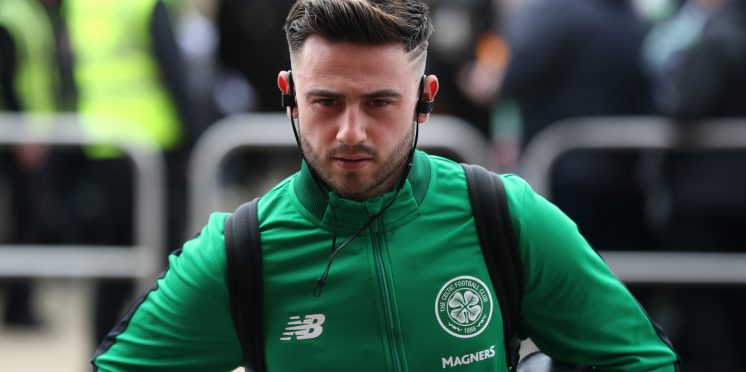 Patrick Roberts Finally Opens Up And Makes Warm Celtic Statement
Patrick Roberts has been out of Celtic for a long time, having spent two and a half years on loan from Manchester City.
However, every time the transfer window opens, the club is connected with a bid for him, despite the fact that he has been in poor form since leaving Parkhead in 2018.
Since then, Roberts has played for a number of teams but has never been able to replicate the form he shown while on loan at Celtic. According to Transfermarkt, he made 78 appearances with the Hoops in all competitions, scoring 18 goals and providing 26 assists.
He is now at Sunderland and is looking to assist them gain promotion back to the Championship. They are in the final of the League One Play-offs, where they will face Wycombe Wanderers.
Roberts told The Athletic that his stint at Celtic was one of the highlights of his career and that he will always support the club:
"I was young when I first went there, 18, 19.

"I hadn't played much at City so I was looking to get out to play somewhere. I didn't really know what to expect at Celtic and I didn't play for the first couple of months. I played reserve games and stuff, then got an opportunity and ended up scoring about six goals and winning the league.

"Then they changed managers and Brendan Rodgers came in. He was great, helped me a lot, played me a lot, tried to improve my game. I really felt I belonged somewhere and with a manager who takes care of his players, not just me. He wanted to improve us, not just for Celtic, but in general. I felt that.

"Celtic is one of the best times of my career, playing every week for a big club, winning trophies, playing in big games. For a kid, it was an amazing opportunity and I felt at home at Celtic. I'll always support Celtic, I'll always have a connection. I was there two and a half years but that will last a lifetime. I hope I can do something here that's as important."
Roberts appeared to be bound for footballing superstardom throughout his tenure at Celtic. Even at such an early age, he was able to establish himself in the Hoops' first squad, which is no easy feat.
But it didn't work out for him at Manchester City or on loan at a number of other teams during the next few years. He would only leave Pep Guardiola's team permanently in 2022, joining Sunderland on a short-term agreement.
Roberts has had a good but not great time at the Stadium of Light thus far. It is unclear what his future holds, although he is unlikely to come back to Celtic anytime in the near future.
---