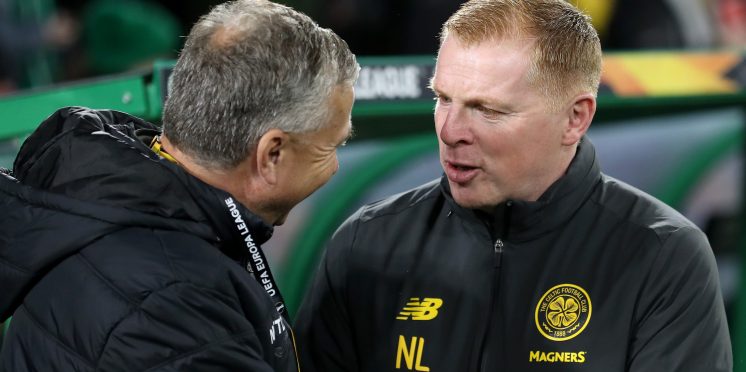 Despite the Celtic board's statements to the contrary, speculation continues to mount as to who will replace Neil Lennon. Today, an old adversary has emerged as a surprise contender.
Dan Petrescu has enjoyed a fair degree of success as the manager of prominent Romanian club CFR Cluj. Indeed his unfancied side shocked many last season by bumping Celtic out of the Champions league qualifiers. Scores were settled when we met them later in the Europa League group stage, but Petrescu did enough to show he has the potential to be a great manager.
In Cluj, he fashioned what was, at best, a workmanlike team, into one that could genuinely compete at Europa League level, and play some pretty classy football in the process.
However, despite winning the Romanian League title for 3 years in a row, and giving a good account of themselves in Europe, Petrescu left Cluj this week, by mutual consent.
The official line is that he resigned to take the blame for his side crashing out of the Romanian cup last week to lower league opposition.
Even in today's brutally impatient football world, sacking a manager, especially a championship winning one, for losing a single cup tie doesn't make much sense.
Rumours abound that Petrescu has been lined up for a new, higher profile job. Some think it could be Celtic.
He is also being heavily linked with Al Nassr, one of the richest clubs in the Middle East. Al Nassr are looking for a new coach after ditching the Portuguese Rui Vitoria earlier this week.
However, if Petrescu is more concerned about raising his profile and less about enhancing his bankbook, then Celtic is surely the better option.
Contrary to the nonsense being spouted in the Daily Record today, a member of Cluj's board did not discount the prospect of a move to Celtic.
What director Marius Bilasco actually said was: "I have no way of knowing if Celtic are interested in Dan.
"He said he wanted to leave and that was all".
Clearly Petrescu has something up his sleeve. Is it the deserts of Saudi Arabia or the endless sunshine of Glasgow?
We'll just have to wait and see.
---