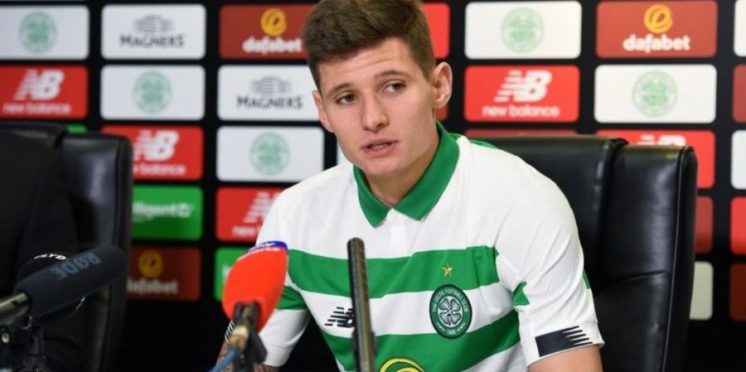 Polish Bhoy Sets Out 10 In A row Season With Celtic
PATRYK KLIMALA has promised Hoops fans that he aims to make a direct impact next season and wants to be a key man in Celtic's 10 in a row quest.
Next season will be make or break for any Celtic player and Klimala knows that if he makes an impact on Celtic winning 10 in a row, he'll be remember forever in the history books.
The Polish striker signed for the Champions last January from Jagiellonia Białystok and only managed to play four games, that's hardly surprising as his competition was Edouard and Griffiths who were on fire after the winter break.
Klimala spoke with Celtic's site and stated that he has his own personnel targets that he wishes to achieve next season but his main focus will be gaining a regular start and obviously the league title.
"Celtic is a huge club and the fans are amazing. To be the champions nine seasons in a row is a massive achievement and hopefully I'll help us win the tenth.
"When I came here, I knew it would be a hard six months for me, and it was. My aim next season is to play and score goals, but the priority is help the team win ten-in-a-row.
"When I was in Poland I always wanted to play European football. It's always been my ambition and this is what I've always wanted. Now hopefully I can show my quality and hopefully this season we qualify to the Champions League.
Hopefully the striker can get a few starts under his belt to boost his confidence, the goals will come as Celtic play a more attacking style that will see most strikers get plenty of chances.
---