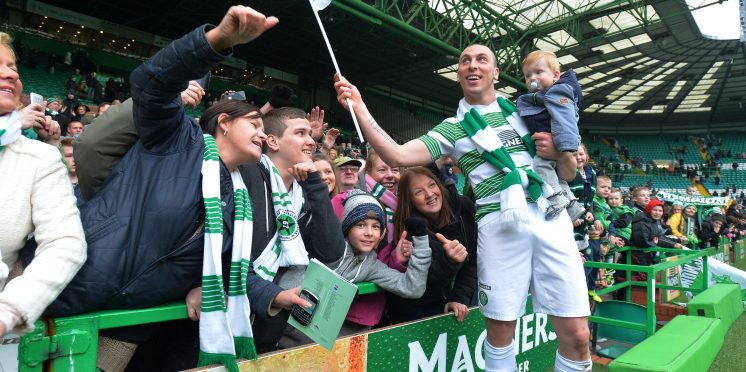 Press Acting Like League is Over: Why This is Good for Celtic
If you're of the Rangers persuasion, you have my sympathies. However, you could also be forgiven for thinking your team had already won the league, the cups, the Europa League and the Monaco Grand Prix, judging by the collective back-slapping and fawning going on in the press this week.
It's cracked Celtic crests aplenty all over the tabloid back pages as the hacks gleefully report that Rangers are now firm favourites with the bookies to win the league, are apparently unstoppable in the Europa League, and can no longer be killed by conventional weapons.
Celtic are in a bad way right now, I won't deny that. But what have Rangers actually won so far this season?
I'll give you a hint, I have accumulated as many winners medals this season as they have, despite that fact I haven't played five a sides for nearly a year!
Nothing. They have won nothing.
Sure, they look good right now, but the league trophy is handed out at the end of the season, which last time I checked, is still more than 5 months away.
The current love-in around all things Ibrox in the tabloids is as premature for the Rangers support as their fathers were on the night of their conception. Nothing has been settled yet.
It is at this time when they are riding high, and Celtic are at our lowest ebb that they are vulnerable. We must take full advantage.
History also shows that a wounded Celtic can produce magic at the most unexpected times.
Rangers will do what they do between now and our next meeting with them at New Year. They may well win every game.
For Celtic, whether the manager stays or not, I would like to think, tonight's game in Milan not withstanding, that the run of poor results is coming to an end.
If Neil Lennon is serious about staying in the job and turning this team around, and the board are serious about backing him, then beginning with St. Johnstone this weekend we need to win every game, and win them well, between now and the next time we play Rangers.
Not only do we need to win, but we need to win well. Somehow, we need to start eating into that Rangers goal difference.
For all their bluster, for all the puff pieces going on in the newspapers, They are still only 5 points better off than us.
One defeat, or even a draw for them between now and new year, and suddenly things take on a new complexion.
As much improved as they are, I still don't believe that this is a Rangers team good enough to go an entire season without losing. They've already staggered a couple of times this year. I am sure they will drop something between now and new year.
They can be got at if teams, and I include Celtic in this, shake off the fear factor and have a go at them.
Conversely, Celtic need to send out a statement this weekend. A 4 or 5 goal skelping of St Johnstone is what's needed to make clubs fear facing us once again. We have a run-up to the end of the year of games against perceived "easier teams". We need to show what we can do.
The players know what they need to do, and after this week's tumult, the club knows what we fans expect. Now is the time to prove it.
There can be no more slip-ups. The comeback starts here.
---