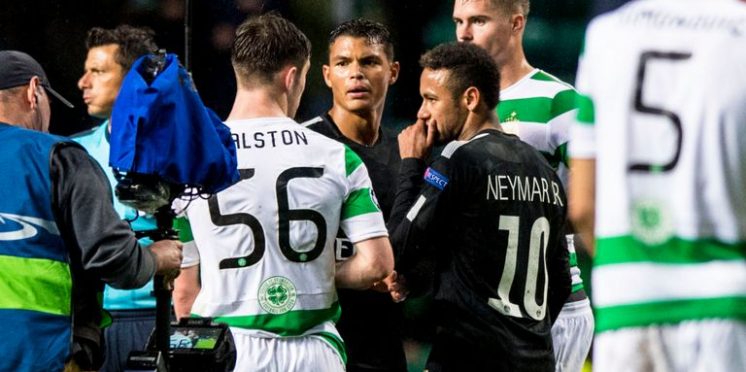 PSG Star Sends Warning To Scottish Champions | Celtic FC
Neymar is a player that Celtic fans mostly hate as the Brazilian star lacks professionalism during a match, PSG smashed Le Havre 9-0 last week and Neymar has warned that they hope to improve against the Scottish Champions.
There is no doubt that Neymar has tremendous skill but the skilful star just can't lace real legend's boots when it comes to being humble, the arrogant Brazilian has stated that their next test is against Celtic and they will only improve from their last score where PSG humiliated Le Havre.
"I was very happy to come back and play at home, with some fans as well." Neymar told SunSport.
"We are preparing little by little to get to the maximum and our next test is against Celtic. We keep on improving."
The Hoops also got destroyed the last time the pair met in the Champions League as PSG won 7-0, but hopefully Celtic have a few tricks tucked away and could maybe stun the French outfit.
It will be the last game of the French tour and right now there's no scheduled games back at home before the start of the season.
---