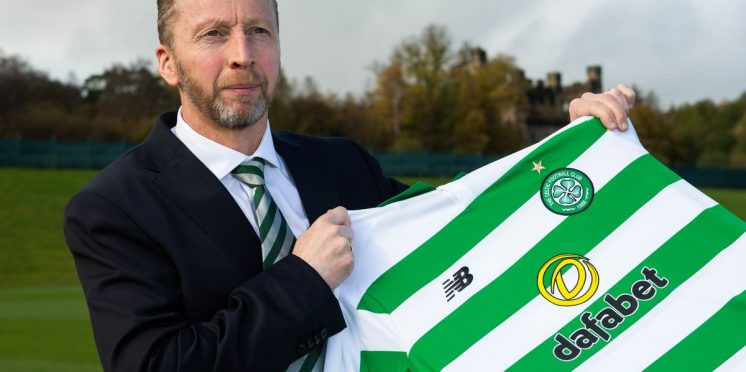 Pundit Backs Celtic Fans Regarding Desmond's Club Plan: "Big Money Signings"
Former Oldco player turned pundit Alan Hutton has backed Celtic fans in their plea for big changes and believes that Nicky Hammond should be relieved from his role of head of operations.
We can all agree that there has been a lot of money wasted at Celtic over the last few years but Nicky Hammond has cost Celtic a small fortune since he took on the role at the Scottish Champions last summer.
The vast majority of Hammond's recruitment recommendations have been utter failures in contrast with this season as Celtic have completely collapsed.
Hammond's latest signings include Shane Duffy, Albian Ajeti and Vasilias Barkas and this trio of failures have cost the club a staggering £12 million, money that could have been spent on far better players.
Although we might not like former Rangers players commenting on our failures, Hutton has always kept his opinions on both Glasgow clubs neutral and again he's bang on the money.
"By the way, we're talking big-money signings here, we're not talking about young boys that they have taken a risk with, not cost too much and they've maybe tried to sell on, we're talking about big money for Scottish Football," Hutton told Football Insider.

"It's not worked out, you just have to look at Villa, for example, with the sporting director (Jesus Garcia Pitarch). He brought in 12 players that didn't work, got sacked the next year.

This is a high-pressure job that they're in, dealing with big teams, big signings, big money and it's not worked.

"The signings that have come in have not been good enough – Duffy, big fee, big wages, and he's looked a shadow of the player that we've seen in past seasons.

"So, these things haven't worked out and normally when that happens, your head's on the line."
WATCH OUR LATEST PODCAST AND SUBSCRIBE TO OUR CHANNEL, HAIL HAIL.
---