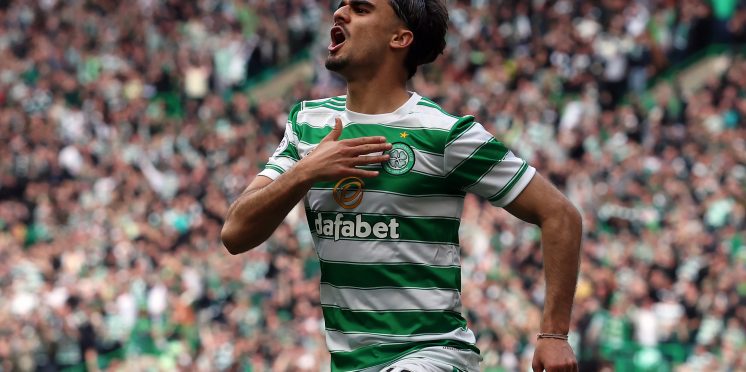 Pundit Brands Celtic Duo Average In Strange Dig
Gabby Agbonlahor has gone out of his way to criticise both possible summer acquisitions and players who have helped change Celtic.
For whatever reason, the former Aston Villa star has labelled Jota and CCV as ordinary players who would never make the top ten in England.
What an idiotic remark to make. Another English Premier League-obsessed commentator.
Because of the abundance of skill on display in the EPL, they aren't in the top 10, but there are plenty of fantastic players who don't fulfil that requirement.
Both Jota and CCV have had outstanding seasons. Jota, in particular, has the potential to make a significant contribution to the game if he continues to improve.
Gabby is slamming Celtic with a backhanded praise, claiming that both players should stay at Celtic, not because it is best for their careers at the moment, but because they won't be able to do much better.
Celtic's main draw, according to the former Premier League player, is Champions League competition. It will, but the Hoops are so much more than six games from September through December.
Oh, Champions League football makes you very attractive," Agbonlahor told Football Insider.

"You get the money in and you know you're going to attract better players. It's great news for Celtic.

"I think they'll be able to keep Carter-Vickers and Jota. They will be able to offer the players Champions League football. That's a big thing for players.

"For me, I don't think they are better than Celtic. I don't think Jota plays in the Premier League, he's not a top-10 Premier League player. I don't think Carter-Vickers is either.

"If Jota looked elsewhere I don't think he gets into a top-f10 Premier League club.

"Celtic is the perfect fit for him. He's going to get Champions League football so it's a no brainer to stay there."
---