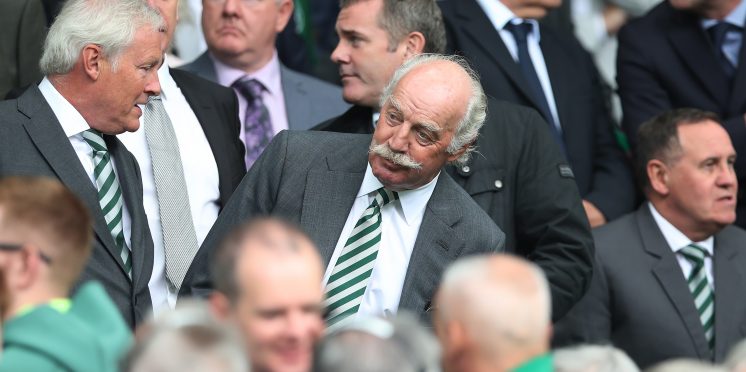 Pundit Hits Nail On The Head: Celtic Board Have Been Arrogant
While we don't really like to listen to former Celtic players and pundits as most of the time they're sole aim is to ruffle feathers for a quick headline.
Andy Walker today dished out his column as per usual but this time we felt he spoke up for the fans as he let rip at the Celtic board.
While he also backed Neil Lennon in the sense that the Hoops manager has put up with a lot of abuse since he first signed for the Scottish Champions, Walker also branded his appointment as "lazy" and a "cheap" option if you compare Lennon to Brendan Rodgers who Celtic received around £9 million for in compensation.
The former Hoops player states that the Celtic board were far too arrogant to think of life after Brendan Rodgers and thought that anybody could takeover as Celtic were too far ahead of Rangers, on paper we are miles ahead of them but somehow under Neil Lennon the squad are going backwards.
The past decade of success has made the club's boardroom big-headed in the league, Europe and also in the transfer market as we have let some really good prospects such as John McGinn slip out of our hands.
In my view, they have been set up to fail.

There has been no succession plan in place, no thought given to unforeseen circumstances and no back-up plan should things go wrong. At a club of Celtic's size, potential and ambition, it smacks of incompetence and arrogance.

On a daily basis, the mindset of someone on that Celtic board should be, what do we do if things go badly wrong? Poor results have brought things to a head and the truth is, everyone in the boardroom has been taken by surprise at the speed at which things have unravelled.

They did not see the team hitting a run of astonishingly poor form that they're in now, just two wins from 12 games. Nor did they envisage Rangers hitting a sparkling run of form and being consistently impressive.

Sometimes it's not results that bring about change. People in a position of authority can fall ill, resign unexpectedly, maybe a personal reason means they can't continue, or maybe they've just had enough.

It should be someone's job on the Celtic board to have identified options for potential managerial or coaching talent.
---