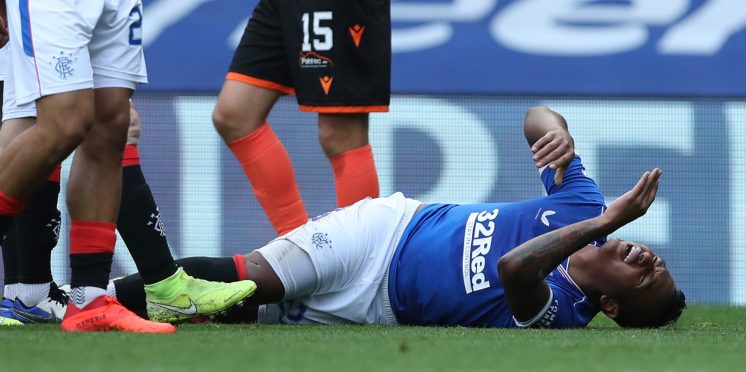 Rangers Cheating Puts Refs in Spotlight Again
Our greatest ever manager, Jock Stein, famously once said: "If you're good enough, the referee doesn't matter."
Though it may be sacrilege to say so, I'm afraid I'm going to have to disagree with the big man here. Once again, an act of blatant cheating saw Rangers gain an undeserved advantage in the Scottish Premiership yesterday.
Alfredo Morelos, a player who despite his obvious talent has, this year, become better known for his petulance than his playing ability, should have been red-carded yesterday.
His blatant 12th minute elbow to the face of Dundee United defender Mark Connolly was as clear a straight red card offence as you will see all season.
However, somewhat predictably, referee Steven McLean saw fit to just give a yellow card. This makes no sense. If he didn't see the elbow, then he shouldn't have even given a free kick. If he did, then it's a clear example of violent conduct and a straight red.
Rangers' manager Steven Gerrard's comments after the game didn't make much sense either. He said he "didn't see an elbow". Yet he had no issues with Morelos being yellow-carded.
In the end, Rangers went on to win the game 2-1 and looked relatively comfortable in the second half. However, Dundee United pushed them all the way in the first half and but for defensive ineptitude could easily have gone in at half time tied at 1-1.
What difference would a man advantage have made in what seemed a fairly even contest in that first half? I guess we'll never know.
One can only hope that after the cup final next weekend, I am on here talking about the football and not another headline-grabbing "honest mistake" from a referee.
---